Benefits of Becoming an AquaGuard 5000 Dealer
Let AquaGuard Help Generate Leads for Your Pool Business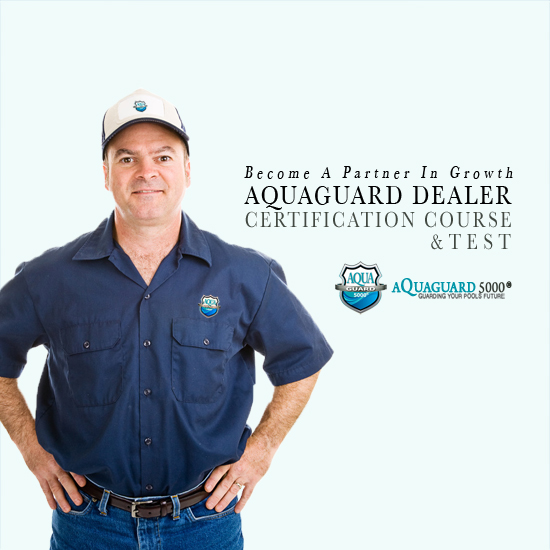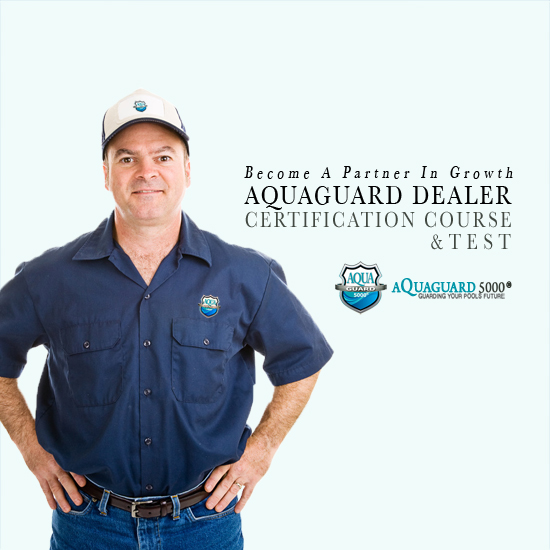 Pool and spa professionals can become an AquaGuard Authorized Dealer for only $195.00. Aquatic Technologies Group, LLC offers an all inclusive online Training Program, with videos, installation manual and spec sheets that will teach our new dealers how to refinish fiberglass, concrete and steel swimming pools & spas. Many of our dealers now offer AquaGuard Installation for car wash bays, basements, commercial swimming pools, spas, and surge tanks. Start selling AquaGuard 5000 and you will increase your profits with the industry's leading pool finish product for remolding and refinishing. As importantly, AquaGuard marketing efforts will start to work to your benefit.  We focus a lot of energy on bringing in leads for our certified partners.  We know that your success is critical to ours.
After you have studied our Training Program you will then take an online test which consists of multiple choice and true/false questions. Upon passing the test  you will receive your Certificate as an Authorized Dealer along with our Price Booklet, Spec Material and submersible Sample Board to show your customers what their pool can look like when resurfaced with AquaGuard 5000.
AquaGuard Certified Dealers Make More Money
AquaGuard Certified Dealers enjoy all of the benefits below and more:
AquaGuard Certification Certificate
Installation Manual
A submersible Sample Board
Sample Contract
Sample Warranty
Access to Tech Support 7 Days a Week
Special ongoing offers on products and materials
Your own website on AquaGuard5000.com
Opportunity to generate leads from the Aquatic Technology Group marketing
By becoming an Authorized Dealer you will open new types of revenue streams that will increase your business and bottom line profits. AquaGuard 5000 is the only product on the market today that is in full compliance with the FDA regulations. As an Authorized Dealer you too can offer a 10 year warranty to homeowners, schools, government facilities, condominiums, and other customers backed by the trusted AquaGuard 5000 guarantee.
Several of our dealers also increase their profits by sealing and waterproofing Car Wash Bays, Basement Walls, School Showers and Water Storage Tanks.
Aquatic Technologies Group, LLC will help you increase your search engine ranking and increase traffic to your site through our link exchange program.
Call (772) 232 6274 today for any question or for additional information regarding our AquaGuard® Authorized Dealer Program.
Contact Aquatic Technologies or find out about becoming a Authorized Certified Dealer, and before you know it you will be able to refinish fiberglass pools to look better than new.