If you're thinking of sprucing up your backyard, a swimming pool is the perfect addition to any outdoor living space. But after years of wear and tear, it may be time for an upgrade.
Epoxy resin coatings are the ideal choice when it comes to revamping your residential or commercial pool. Not only does epoxy ensure your water stays sparkling clean all summer long, but its durability and non-porous finish make this material an excellent option for longer-lasting protection against staining, cracking, peeling, discoloration, or fading.
Read on to discover why epoxy resin undoubtedly beats out other pool materials and why you should consider giving your old pool a makeover.

What is Epoxy Resin?
Epoxy resin is a two-part system consisting of resin and hardener. When mixed together, they create a durable, waterproof, and long-lasting material that can be used for a variety of applications. Epoxy resin is a popular choice for pool repair and renovation because of its excellent chemical resistance, high impact, and abrasion resistance.
Benefits of Using Epoxy Resin for Pool Repair
Durable
Epoxy resin is known for its strength and durability, making it an excellent choice for repairing pools. Once cured, epoxy resin creates a hard, tough surface that is resistant to damage from chemicals, UV rays, and water.
Water-resistant
Epoxy resin is also highly water-resistant, making it an ideal material for pool repairs. It can help to prevent leaks and water damage, ensuring that your pool remains in good condition for longer.
Easy to apply
Epoxy resin is relatively easy to apply, especially when compared to other pool repair materials. It can be applied to a variety of surfaces, including concrete, fiberglass, and tile, and it can be used to repair cracks, chips, and other types of damage.
Quick curing time
Epoxy resin typically cures within 24 hours, making it a quick and efficient choice for pool repairs. This means that your pool can be back in use sooner, which is particularly beneficial during the summer months.
Cost-effective
Although epoxy resin may cost more initially than other pool repair materials, it can be more cost-effective in the long run due to its durability and long lifespan.
The Epoxy Resin Pool Repair Process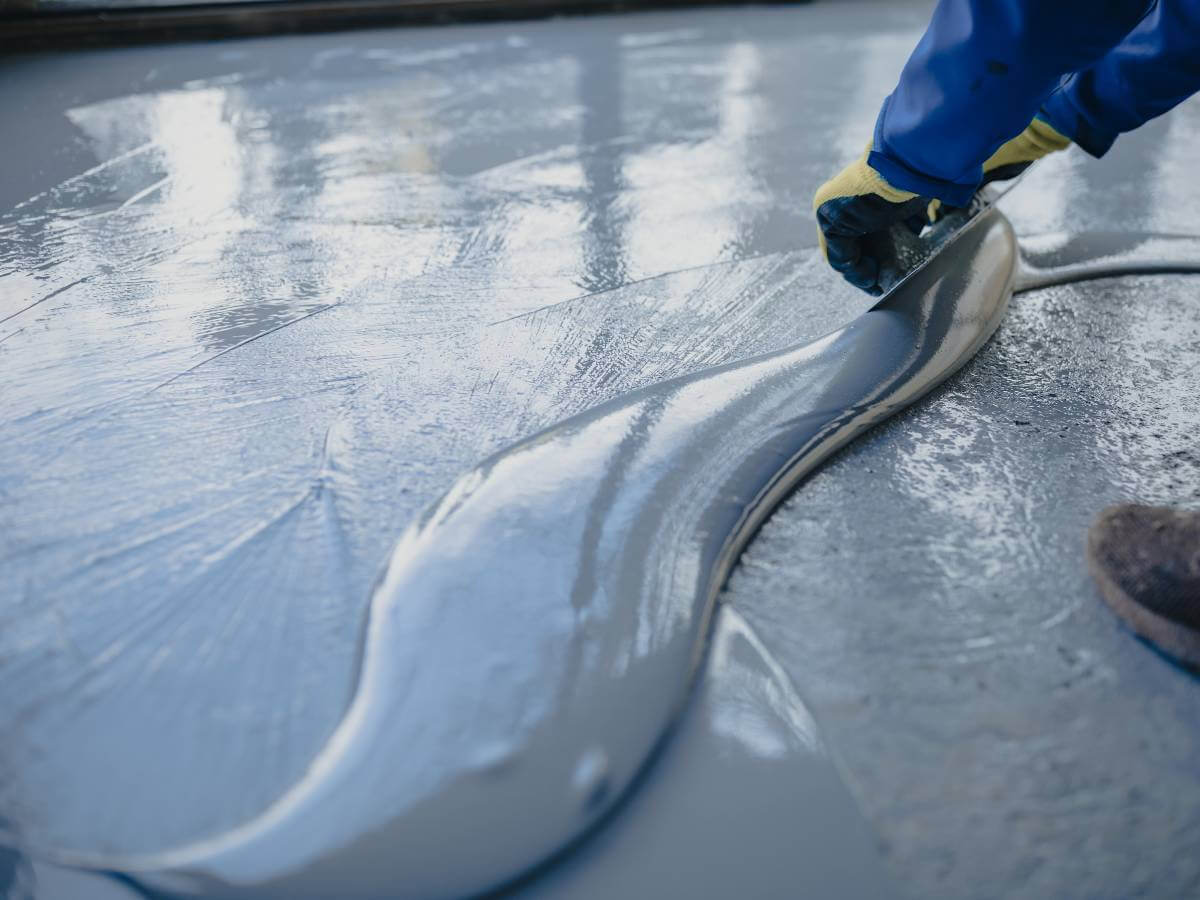 If you're considering using epoxy for pool repairs, it's important to understand the process involved. The first step is to prepare your pool for the application of the epoxy resin. This typically involves draining the pool and cleaning it thoroughly. Once the pool is dry, the epoxy resin can be applied using a special tool, such as a pool putty knife. After the epoxy resin is applied, it needs to cure for a certain amount of time before the pool can be refilled with water.
Maintaining Your Epoxy Resin Pool
Maintaining an epoxy resin pool is important to ensure that it stays in great condition. Although epoxy resin is a durable and long-lasting material, regular maintenance is still necessary. This includes cleaning the pool regularly by vacuuming, brushing the walls and floor, and skimming any debris off the surface.
It's also important to monitor the water chemistry by testing the pH, chlorine levels, alkalinity, and calcium hardness regularly and adjusting the levels as needed. Promptly addressing any issues, such as leaks, cracks, or discoloration, can prevent further damage to the pool. Using pool covers can help protect the epoxy resin surface from the elements and prevent debris from accumulating.
If you're not comfortable with maintaining your pool yourself, consider hiring a professional pool maintenance company. Overall, proper maintenance is crucial to ensuring that your epoxy resin pool stays in great condition and prolongs its lifespan.
Comparing Epoxy Resin to Other Pool Resurfacing Options
When considering pool repair options, it's worth comparing epoxy resin to other common choices, such as traditional plaster, pebble finish, fiberglass, and vinyl liner.
Let's take a closer look at how epoxy resin compares to other pool resurfacing options:
Traditional plaster
Traditional plaster is a common pool surface material that has been used for many years. It is relatively inexpensive and can be applied quickly. However, plaster is prone to cracking and chipping and can require frequent repairs. It also has a limited lifespan, typically lasting around 10-15 years before needing to be resurfaced. In comparison, epoxy resin is more durable and can last up to 20 years with proper maintenance.
Pebble finish
Pebble finish is a popular option for pool resurfacing, as it provides a natural, textured look. It is also highly durable and can withstand harsh chemicals and weather conditions. However, pebble finishes can be rough on bare feet and can require more maintenance than other options. Epoxy resin, on the other hand, provides a smooth, slip-resistant surface that is comfortable to walk on and requires minimal maintenance.
Fiberglass
Fiberglass is a popular pool resurfacing option that provides a smooth, glossy finish. It is highly durable and can last up to 25 years with proper maintenance. However, fiberglass can be expensive and requires professional installation. It is also prone to cracking and can be difficult to repair. Epoxy resin, on the other hand, can be applied by homeowners and is more affordable than fiberglass.
Vinyl liner
Vinyl liners are a popular choice for above-ground pools and some in-ground pools. They are easy to install and can be customized with a variety of designs and colors. However, vinyl liners are prone to punctures and tears and can require frequent replacement. They also do not provide the same level of durability and longevity as epoxy resin.
Overall, epoxy resin stands out as a highly durable, long-lasting, and low-maintenance option for pool resurfacing. While other options may have their benefits, epoxy resin provides a unique combination of durability, safety, and aesthetics that make it an ideal choice for pool repair and renovation.
Conclusion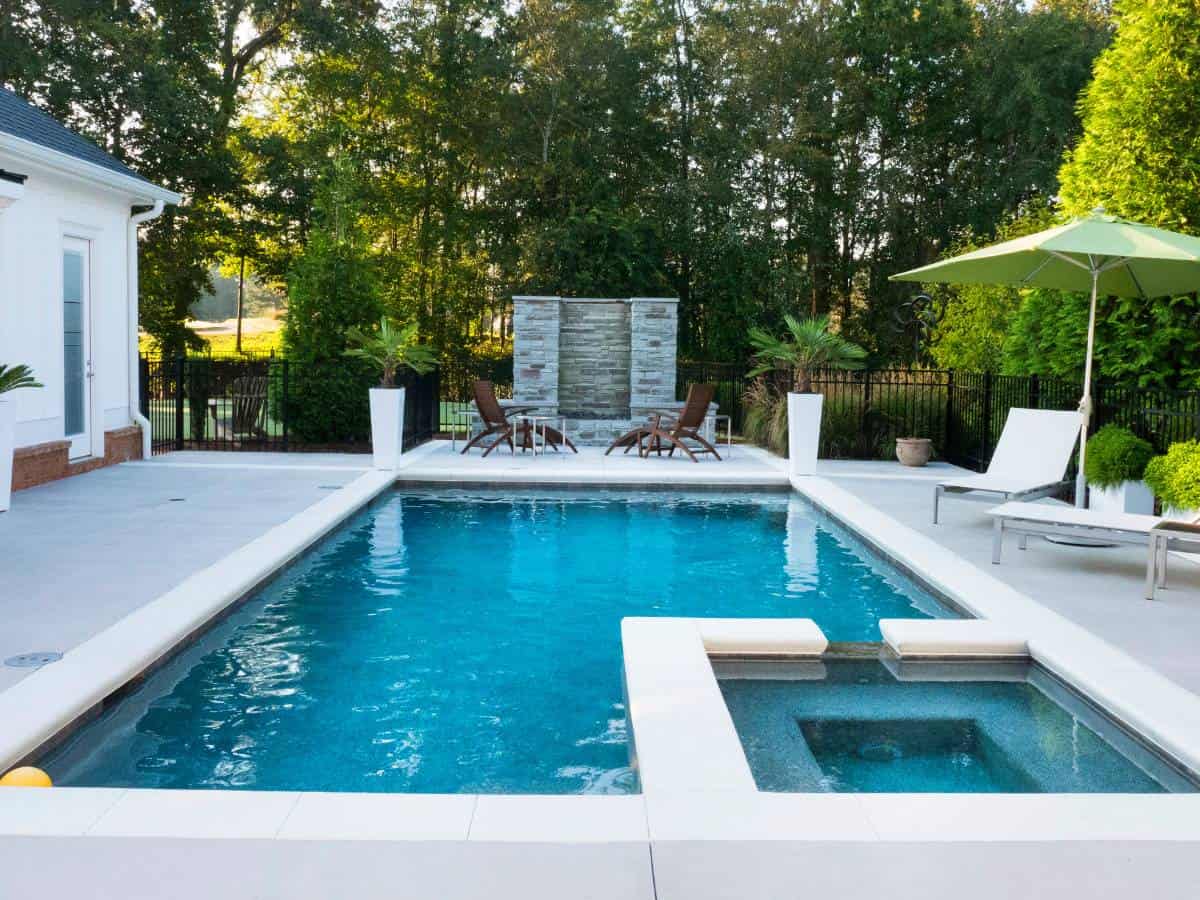 Epoxy Resin is a great option when it comes to your pool repair needs. It is both incredibly durable and cost-effective, making it the ultimate choice for your backyard oasis. You are also getting a longer-lasting solution than with other methods of resurfacing. However, before beginning any epoxy or pool repair project, it is important to make sure you have the proper knowledge and expertise in order to complete it successfully.
Aquaguard 5000 has dedicated swimming pool resurfacing and repair services, so they are the perfect choice to help you with all your pool repair needs. Contact Aquaguard support for a free estimate today.