Maintaining a fiberglass pool can be a rewarding experience, but it also requires regular care to keep it in pristine condition. One of the most effective and cost-efficient solutions for fiberglass pool maintenance is epoxy resurfacing. In this article, we will explore what a fiberglass pool is, delve into the process of epoxy resurfacing, discuss its cost-effectiveness, and highlight the benefits it offers to fiberglass pool owners.

What is a Fiberglass Pool?
Fiberglass pools are popular choices for homeowners due to their durability, low maintenance requirements, and aesthetic appeal. They are pre-formed pools that come in a variety of shapes and sizes, manufactured using layers of fiberglass and a resin coating. Unlike concrete pools or vinyl liners, fiberglass pools have smooth and non-porous surfaces, making them resistant to algae growth and easier to clean.
What is Epoxy Resurfacing?
Epoxy resurfacing is a process that involves applying a durable epoxy coating to the existing surface of a fiberglass swimming pool. This coating rejuvenates the pool's appearance, repairs minor damages, and enhances its longevity. Epoxy resurfacing is a cost-effective alternative to replacing the entire pool, as it can give an old or worn-out pool a fresh and vibrant look.
The Cost-Effectiveness of Epoxy Resurfacing
Epoxy resurfacing is a cost-effective solution for fiberglass pool maintenance for several reasons. Firstly, it eliminates the need for expensive and time-consuming pool replacements. Secondly, it prolongs the lifespan of the pool by providing a protective layer that prevents further damage. Lastly, epoxy resurfacing costs are significantly lower than alternative methods, such as re-tiling or plastering.

Benefits of Epoxy Resurfacing for Fiberglass Pool Owners
Smooth Surface, Gentle on the Skin
Epoxy resurfacing creates a smooth and comfortable surface for swimmers. Unlike rough or abrasive surfaces, the epoxy coating provides a gentle touch that reduces the risk of skin irritation or discomfort. Pool owners and their guests can enjoy a luxurious swimming experience without worrying about rough textures or abrasive finishes.
Beautiful Choice of Colors
Epoxy resurfacing offers a wide range of color options, allowing pool owners to customize the look and feel of their swimming pool. Whether you prefer a classic blue hue or want to explore vibrant and eye-catching shades, epoxy coatings provide the flexibility to create a visually appealing pool that complements your outdoor space.
Resistance to Staining and Cracking
When applied correctly, epoxy coatings provide excellent resistance against staining and cracking. The durable and protective layer formed by the epoxy resurfacing process acts as a barrier, preventing stains from penetrating the surface. Additionally, the elasticity of the epoxy coating helps to resist cracking, ensuring the longevity and structural integrity of the pool.
Durability and Longevity
One of the key benefits of epoxy resurfacing is its durability and long-lasting performance. Epoxy coatings are designed to withstand harsh elements, including UV exposure, fluctuating water chemistry, and heavy pool usage. By providing a tough and resilient surface, epoxy resurfacing extends the lifespan of the fiberglass pool, reducing the need for frequent repairs or replacements.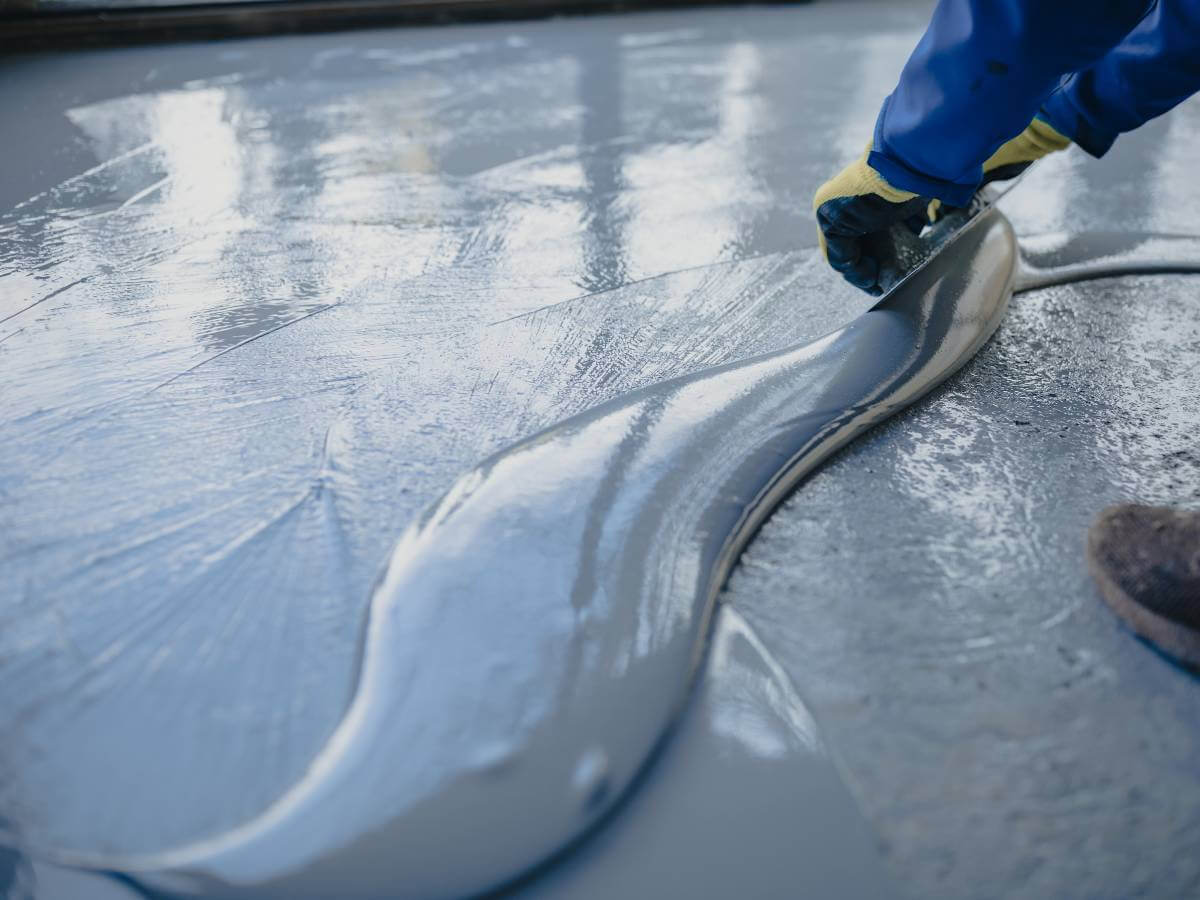 The Process of Epoxy Resurfacing for Fiberglass Pool Maintenance
Drain and Brace the Swimming Pool
The first step in the epoxy resurfacing process is to drain the swimming pool completely. This ensures that the surface is accessible for preparation and coating. If necessary, any areas of the pool that require additional support or bracing will be identified and secured to ensure stability during the resurfacing process.
Sanding the Existing Surface
To create a suitable surface for the epoxy coating to adhere to, the existing finish of the swimming pool needs to be removed. This is achieved through sanding, which smoothens the surface and eliminates any imperfections or rough patches. Sanding also helps the primer and subsequent layers of epoxy to bond effectively.
Applying the Primer Coat
A primer coat is applied once the pool surface is sanded and cleaned. The primer acts as a bonding agent between the existing pool surface and the epoxy layers, ensuring a strong and durable adhesion. The primer coat also helps seal the surface, preventing moisture from interfering with the epoxy application.
Applying the Undercoat
After the primer coat has dried, the undercoat is applied. This layer serves as the foundation for the final epoxy coat and provides additional strength and protection to the pool surface. The undercoat is carefully applied, ensuring even coverage and a smooth base for the final layer.
Applying the Final Coat
The final step of the epoxy resurfacing process involves applying the topcoat, which consists of the final layer of epoxy. This layer not only adds an aesthetically pleasing finish to the pool but also provides long-lasting protection against UV rays, chemicals, and general wear and tear. The final coat is applied evenly and allowed to cure, resulting in a resilient and attractive surface.
Refilling the Swimming Pool
The swimming pool can be refilled with water once the epoxy has fully cured, according to the manufacturer's instructions. It is important to follow proper water chemistry guidelines to maintain the water's balance and ensure the longevity of the epoxy coating. Consulting a pool professional or utilizing a water testing kit can help in maintaining the appropriate levels of chemicals such as cyanuric acid and total alkalinity.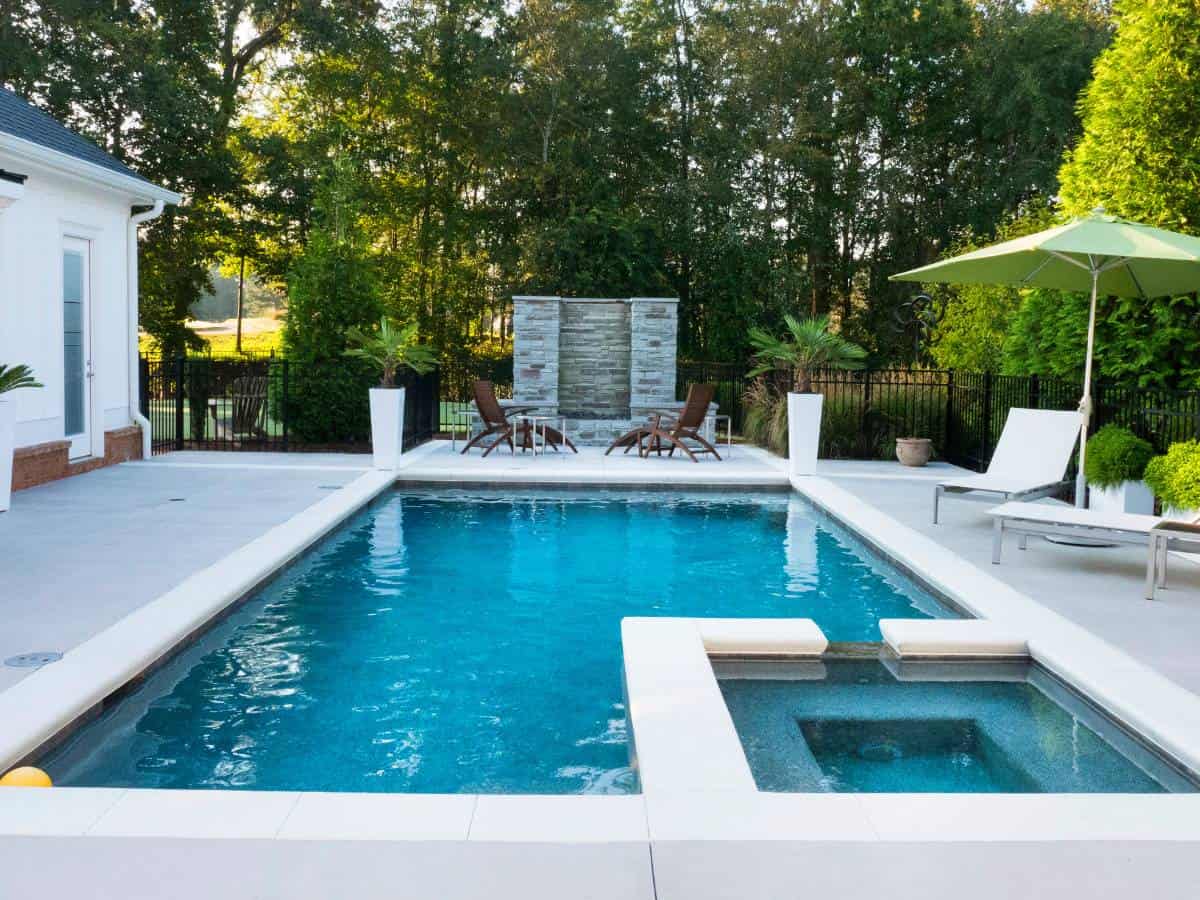 Overall, epoxy resurfacing is one of the most cost-effective solutions for fiberglass pool maintenance. Whether you're looking to refresh and upgrade your existing surface or use it as a preventative measure to guard against future corrosion, epoxy resurfacing provides great benefits for every pool owner.
If you have any questions about epoxy resurfacing or other swimming pool services, contact Aquaguard today for a free estimate! We provide professional resurfacing and repair services tailored to meet each customer's individual needs while completing all work quickly and efficiently. Our team of experts understands how important it is to ensure a quality job on every project. Contact us today.