Taking care of your pool and ensuring a great swimming experience requires the right pool accessories and parts. In this article, we will explore the must-have items that every pool owner should consider. From cleaning accessories to maintenance tools, safety equipment, comfort and entertainment accessories, and even pool lighting, we will cover all the essentials to enhance your pool ownership experience.
1. Shock: Keeping Your Pool Water Crystal Clear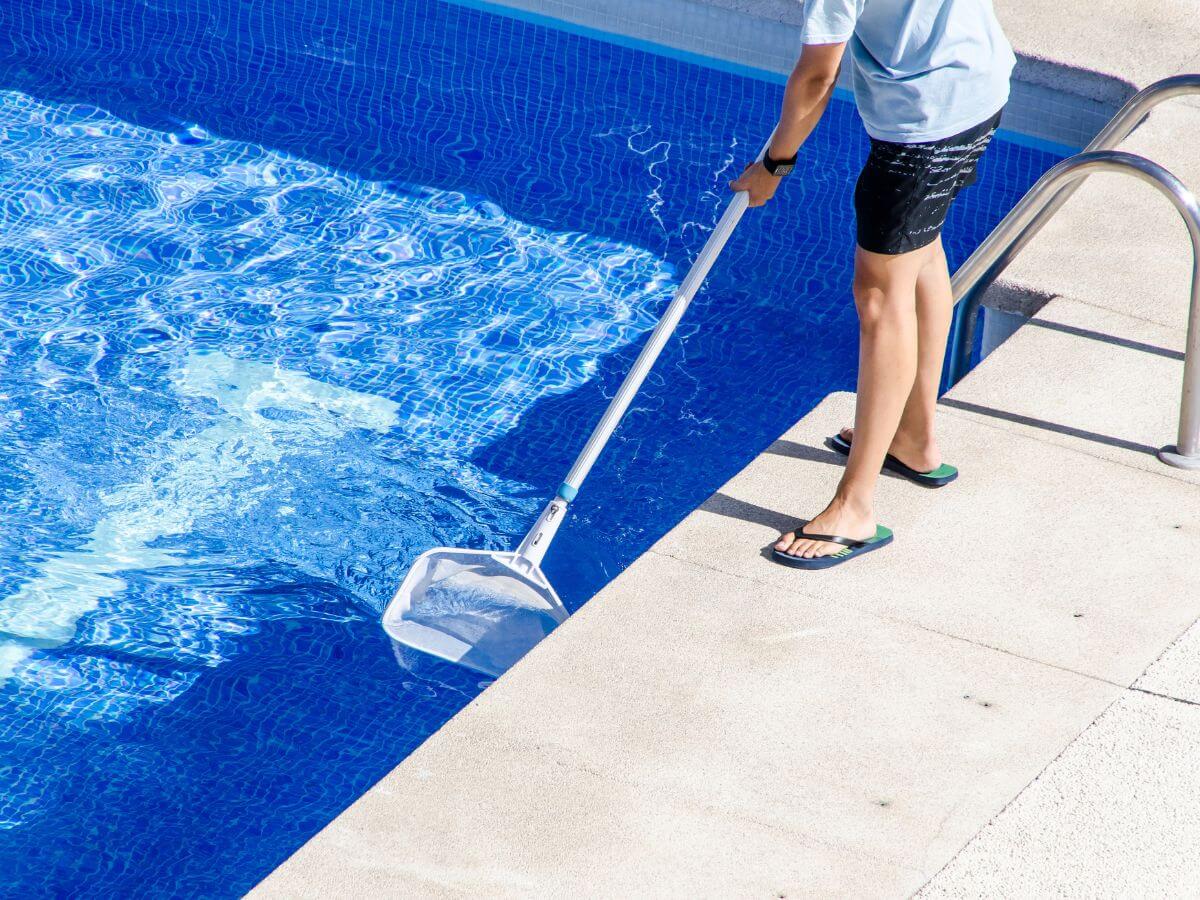 One of the most essential chemicals every pool owner should have is shock. While regular use of chlorine helps kill bacteria, shock treatment super chlorinates the pool water, eliminating any remaining bacteria and ensuring it is safe to swim in. Additionally, shock treatment can help clear cloudy water and effectively treat mild cases of algae. It is advisable to shock your pool regularly, especially after heavy usage or severe rainstorms in your area.
2. Test Strips: Achieving Optimal Water Balance
Maintaining proper water chemistry is crucial for a clean and bacteria-free pool. Test strips are indispensable tools that allow you to assess the chemical balance of your pool water accurately. By simply wetting the strip in the pool water for a few seconds, you can observe color changes that correspond to various chemical levels. The test strips measure alkalinity, pH, free chlorine, total chlorine, total hardness, cyanuric acid, and bromine (if used). Regular testing, preferably on a weekly basis or after significant weather events, enables you to adjust the chemical levels as needed for optimal water quality.
3. Skimmer: Keeping the Surface Pristine
A skimmer is an absolute must-have tool for every pool owner. This versatile accessory consists of a flat net attached to a long pole, allowing you to reach out and remove debris floating on the water's surface, such as leaves, flower petals, and insects. Some skimmers come with interchangeable heads, including brush heads or leaf bag heads, providing you with greater flexibility in cleaning your pool. By using the skimmer regularly, you can maintain a clean and inviting swimming environment.
4. Manual Vacuum: Ensuring Spotless Pool Cleanliness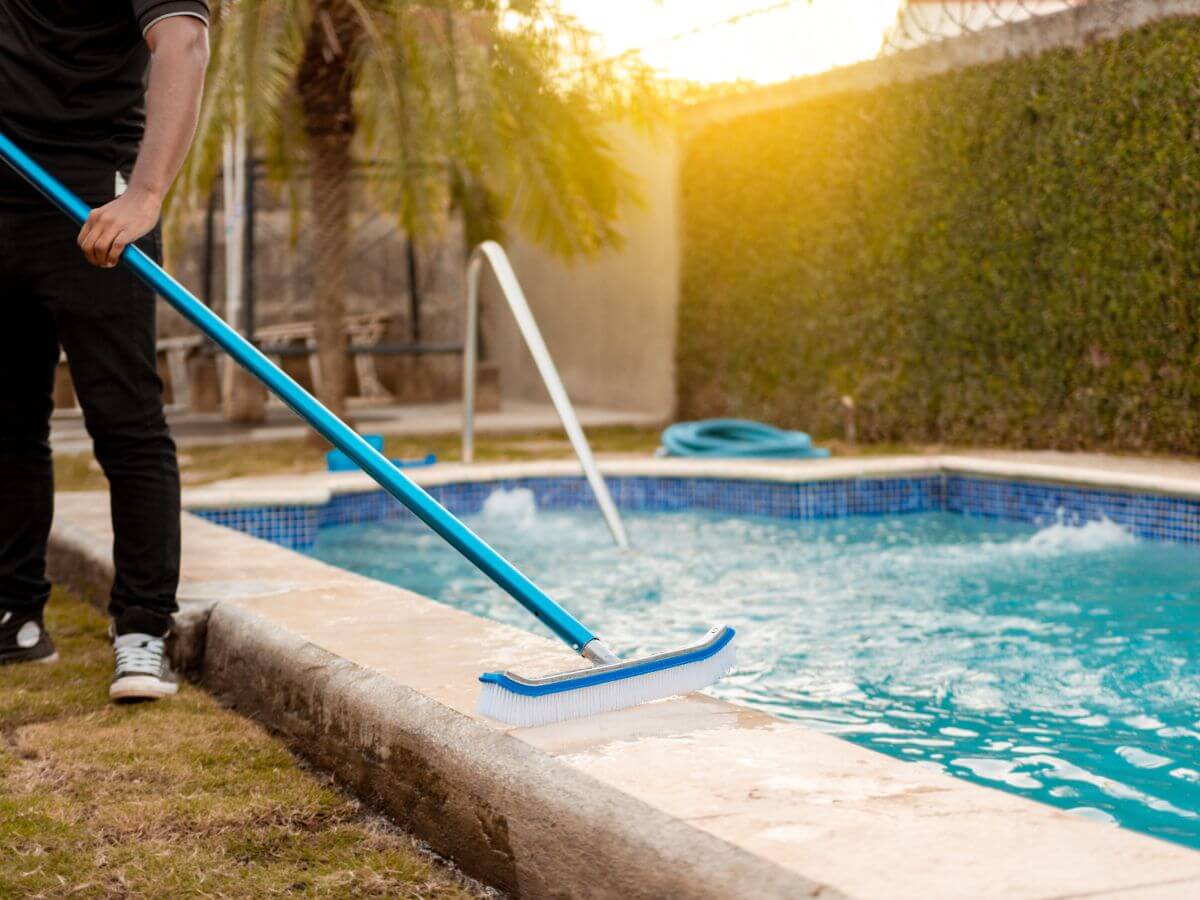 The manual vacuum is an essential tool for thorough pool cleaning. Designed with a vacuum head, it enables easy access to the pool's corners and facilitates both spot cleaning and general maintenance. While the vacuum head is typically sold separately from the hose and pole, it can be easily attached to your existing skimmer pole for added convenience. Investing in a manual vacuum will significantly contribute to maintaining a spotless pool and enhancing the overall cleanliness of the water.
5. Pool Brush: Keeping the Walls Sparkling Clean
To ensure pristine pool walls, a pool brush is a necessary accessory. Attached to a multi-purpose pole, the pool brush allows you to effectively clean the sides of your pool. Different types of brushes are available, catering to specific pool surfaces such as concrete, gunite, plaster, or vinyl-lined pools. Some brushes even feature a magnetic edge, making it easier to locate and retrieve any misplaced jewelry. In the case of algae buildup, the pool brush becomes an invaluable tool for brushing off dead algae and preparing it for vacuuming.
6. Pool Covers: Protecting Your Pool Year-Round
Pool covers offer both practical and safety benefits for pool owners. Different types of pool covers serve various purposes:
Essential for protecting your pool during the winter season, these covers safeguard it from harsh weather conditions and serve as a safety feature to prevent accidents.
Placed on top of the winter cover, leaf covers assist in removing leaves and other debris during the snowy months, making the pool opening process in spring more manageable.
While optional, solar blankets provide numerous advantages. By covering the water surface when the pool is not in use, they raise the pool's temperature by up to 15 degrees and minimize water evaporation. This extension of the swimming season allows you to enjoy your pool earlier in the spring and later in the fall.
7. Robotic Pool Cleaner: Effortless Pool Cleaning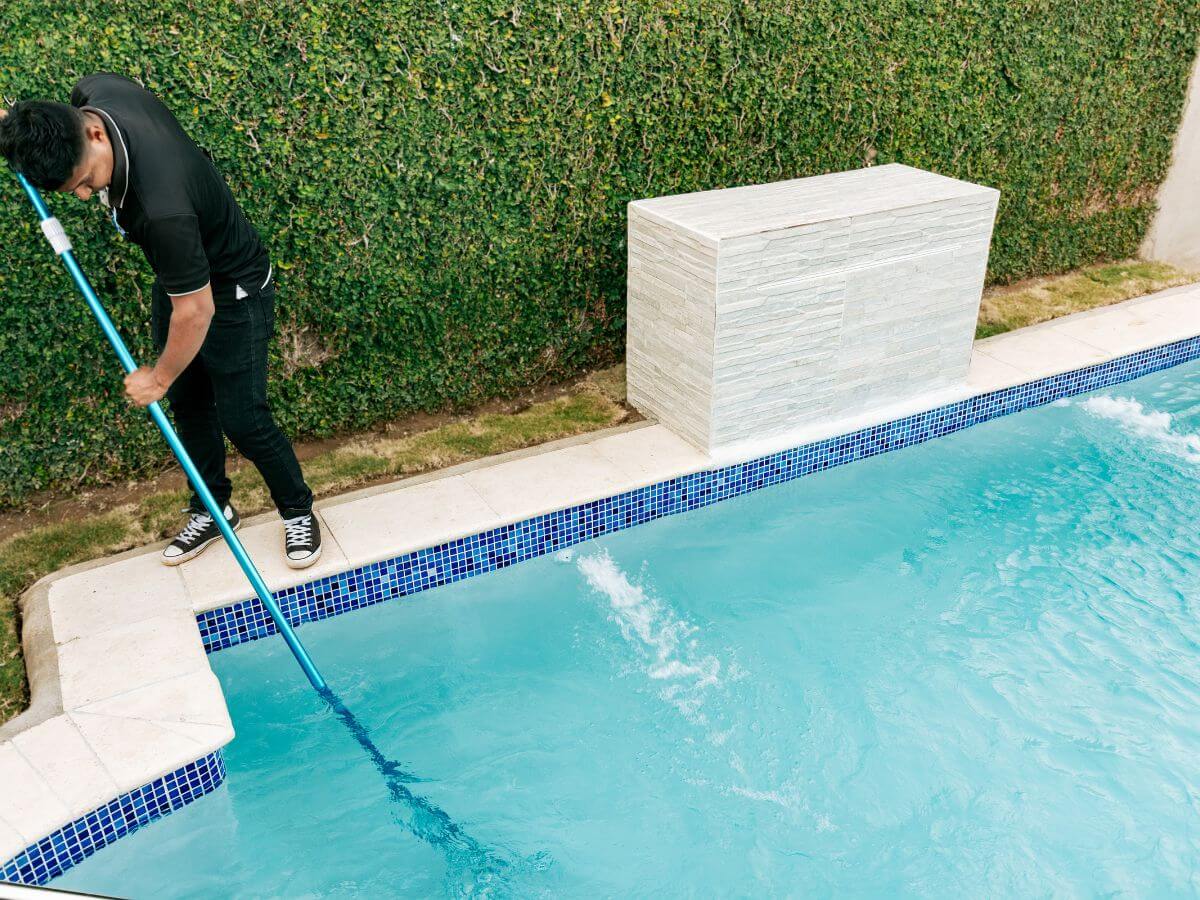 While not an essential accessory, a robotic pool cleaner is a game-changer for maintaining a pristine pool environment. These automated cleaners work tirelessly, traversing your pool, scrubbing walls, steps, and even the waterline. With various brands and models available, you can choose one that suits your needs and budget. Investing in a robotic pool cleaner eliminates the need for manual vacuuming, allowing you to enjoy a perfectly clean pool whenever you desire.
8. Pool Floats: Relaxation and Fun in the Water
An essential component of any backyard pool experience is relaxation. Lounge on a pool float and let your cares float away. The market offers a wide variety of pool floats, ranging from single-person designs to floats capable of accommodating multiple individuals. Additionally, you can choose from an array of fun shapes and styles, including pizza slices, majestic swans, or colorful parrots. Some floats even come with built-in drink holders, allowing you to unwind and enjoy your favorite beverages in the water. Find a pool float that matches your personality and indulge in the ultimate relaxation experience in your beautiful pool.
9. Safety Latches and Alarms: Ensuring Pool Safety
Ensuring the safety of your backyard pool is of utmost importance, especially when it comes to protecting young children. Implementing multiple safety measures is essential, including:
Fencing: Erect a secure fence around your pool area, adhering to local regulations. The fence should be at least four feet high, without footholds that children could use to climb over. It's important to install self-closing latches on the gates, with the latch located on the inside for added security.

Alarms: Install alarms on all doors and windows leading to the pool area. These alarms will sound whenever someone opens them, providing an extra layer of protection.

Above Ground Pool Safety: If you have an above-ground pool, ensure the entrance is adequately protected. Consider installing a flip-up ladder or other safety features that can prevent unauthorized access.

Motion Detectors: Enhance pool safety by using motion detectors both inside and outside the water. Perimeter motion detectors alert you when anyone or anything enters the pool area, preventing accidents and ensuring the safety of your family and pets.
10. Equipment Storage: Organizing Your Pool Maintenance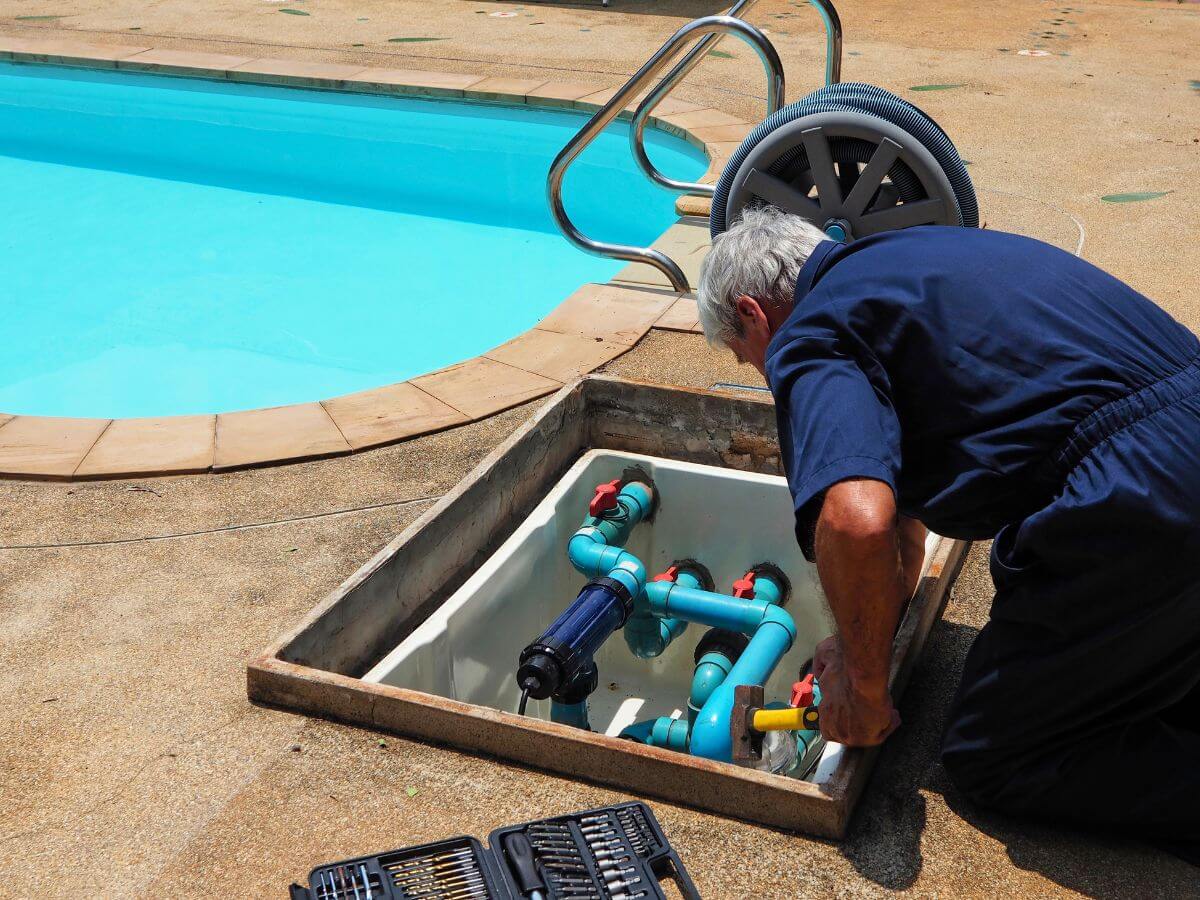 Efficient equipment storage is essential for keeping your pool area tidy and safe. Proper storage helps protect your chemicals and pool maintenance equipment while ensuring easy access when needed. Consider the following storage options:
Pool House:

If feasible, build a small pool house to store mechanical components, chemicals, and equipment. This dedicated space provides optimal protection and security, and it can be locked for safety purposes.

Fence Brackets and Velcro Wraps:

Attach brackets to your fence for holding poles and hoses, ensuring they are neatly organized. Additionally, use Velcro wraps to secure your hoses, preventing them from becoming tripping hazards.
11. Sunscreen and First Aid: Prioritizing Safety and Comfort
Protection from the sun is vital for an enjoyable and safe swimming experience. Remember to prioritize sunscreen and first aid supplies:
High-Quality Sunscreen:

Invest in a good-quality sunscreen with a high sun protection factor (SPF) and apply it liberally and frequently, at least every two hours. Encourage your guests to use sunscreen as well to avoid the discomfort of sunburns.

Poolside First Aid Kit:

Include sunscreen, waterproof band-aids, and other essentials in your poolside first aid kit. Though we hope you won't need it, being prepared for minor cuts, scratches, or insect bites ensures a safe and worry-free pool experience.
This comprehensive guide has equipped you with a wealth of knowledge on essential pool accessories that will elevate your pool ownership experience. By implementing our expert recommendations, you can ensure your pool maintains impeccable water quality, cleanliness, and safety, allowing you to indulge in countless hours of relaxation and enjoyment in your very own backyard oasis. 
Remember to prioritize the maintenance and safety of your pool, gradually incorporating accessories that cater to your specific preferences and requirements. For all your pool accessory needs, look no further than Aquaguard5000. With our wide range of high-quality products, we are dedicated to assisting you in creating the ideal pool environment for you and your family to cherish for years to come. Visit Aquaguard Inc today and avail yourself of our exceptional offerings.