Whether you are looking for new pool construction and installation, pool refinishing, or pool maintenance, you will need a good pool contractor by your side. Many pool contractors are trusted AquaGuard 5000 dealers that use high-quality AquaGuard 5000 products to perfect your pool.
Not all contractors are equal, though, and you will need to review each company separately before making your final decision. Take a look at these critical points to consider when hiring a pool contractor to build or maintain your backyard paradise.
What Should You Consider When Choosing Pool Contractors?
You should consider many points and research with each pool contractor you approach. Here's a look at certification, referrals, and trade associations.
Certification
Every pool contractor should have a certified pool builder on staff. These certified builders take extensive courses and testing to prove their skills. The certified pool builder will have the core knowledge and applied experience to provide the best quality builds.
Referrals
Your pool contractor should have at least a few recent referrals from satisfied clients. Ask the contractor for referrals from their local clients so you can verify their professionalism and experience. Companies with at least five years' experience should be able to provide references on demand.
Trade Associations
Established pool contractors should have at least one connection to a trade association. The Association of Pool and Spa Professionals is one example of a related trade association. Ask the contractor about any affiliations or ratings with professional trade associations.
Make Sure Your Pool Contractor is Licensed and Insured
Next on the list is verifying that your potential pool contractor covers all the business basics. Avoid pool contractors that cannot provide proof of current license and insurance.
State Licensing
Every pool contractor requires state licensing to perform construction services legally and safely. These licenses contribute to better building practices. If the builder uses subcontractors, you will need to verify their state licenses as well.
Complete Insurance
Liability and workman's compensation insurance helps protect you, your property, and your future pool. Always ask for up-to-date insurance information while interviewing pool contractors and their subcontractors. You don't want to foot the bill for any potential issues during the build.
What Type Of Materials Are Your Pool Contractors Offering?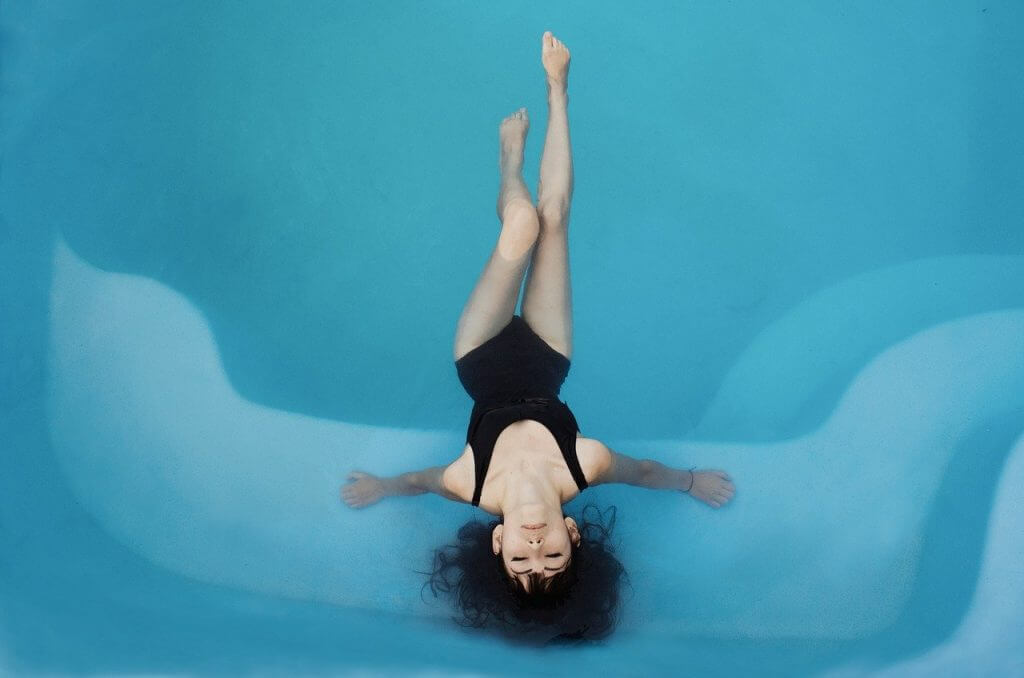 Ask if the pool contractor uses any subcontractors to familiarize yourself with these businesses and the materials with which they work. Some common types of pool materials include:
Concrete: Steel rebar reinforces these pool shells. Concrete pools are highly customizable. One drawback to concrete pools is the need to acid wash the surface to maintain it.
Fiberglass: Fiberglass pools are highly durable and only require minimal care. However, there are fewer customization options available due to the manufacturing process. Recoating these pools properly can be difficult for some contractors.
Vinyl: These versatile pools are ideal for inground and above-ground designs. Vinyl relies on a framework to support the shape of the pool. These pools can require patching and replacement if damaged.
You should also ask about your pool contractor's product use while building, maintaining, or refinishing their pool builds. Some pool contractors may work with AquaGuard 5000 dealers to offer it as a refinishing product for all types of pools and spas. Ask for their product recommendations and affiliations.
Trust Experienced Swimming Pool Contractors
Pool contractors with the most experience and the best business practices will be your ideal choice.
Confirm Quality Experience
It is essential to recognize that some failed pool contractors may resurface under a new business name. Be sure to do a little research to ensure that your contractor has no unresolved complaints at your local Better Business Bureau under other names. Ask the contractor how many builds they completed in the last year and if they have been with other businesses.
Take Care with Contracts
Finance contracts and pool contracts are not the same documents. Take care to read every detail within each contract. Some contracts won't include cool-down periods and can cost you thousands if you back out.
Are you looking to refinish your existing pool or spa? Buy high-quality products from trusted AquaGuard 5000 dealers using our Find a Dealer Near You contact form.