Maintaining a pool can be more complex than initially anticipated. The chemical composition of pool water is a delicate balance that requires careful attention. One of the most versatile and indispensable chemicals in your pool chemistry toolkit is muriatic acid. In this comprehensive guide, we will answer the most common questions about muriatic acid and its role in pool maintenance.
When Should I Use Muriatic Acid in My Pool?
Maintaining the pH balance of your pool is crucial for optimal water quality. If the pH level rises above 7.8, your pool water becomes too alkaline. High alkalinity can lead to several issues such as cloudy water, scaling, calcium buildup, and increased algae blooms. Ignoring high alkalinity can result in severe damage to your pool surfaces, filter, and circulation systems. To prevent such problems, it is essential to address high alkalinity promptly.
Muriatic acid provides an affordable and effective solution for lowering your pool's pH and alkalinity levels. By using muriatic acid at the right time, you can maintain a well-balanced pool environment and prevent further complications.
What Does Muriatic Acid Do for a Pool?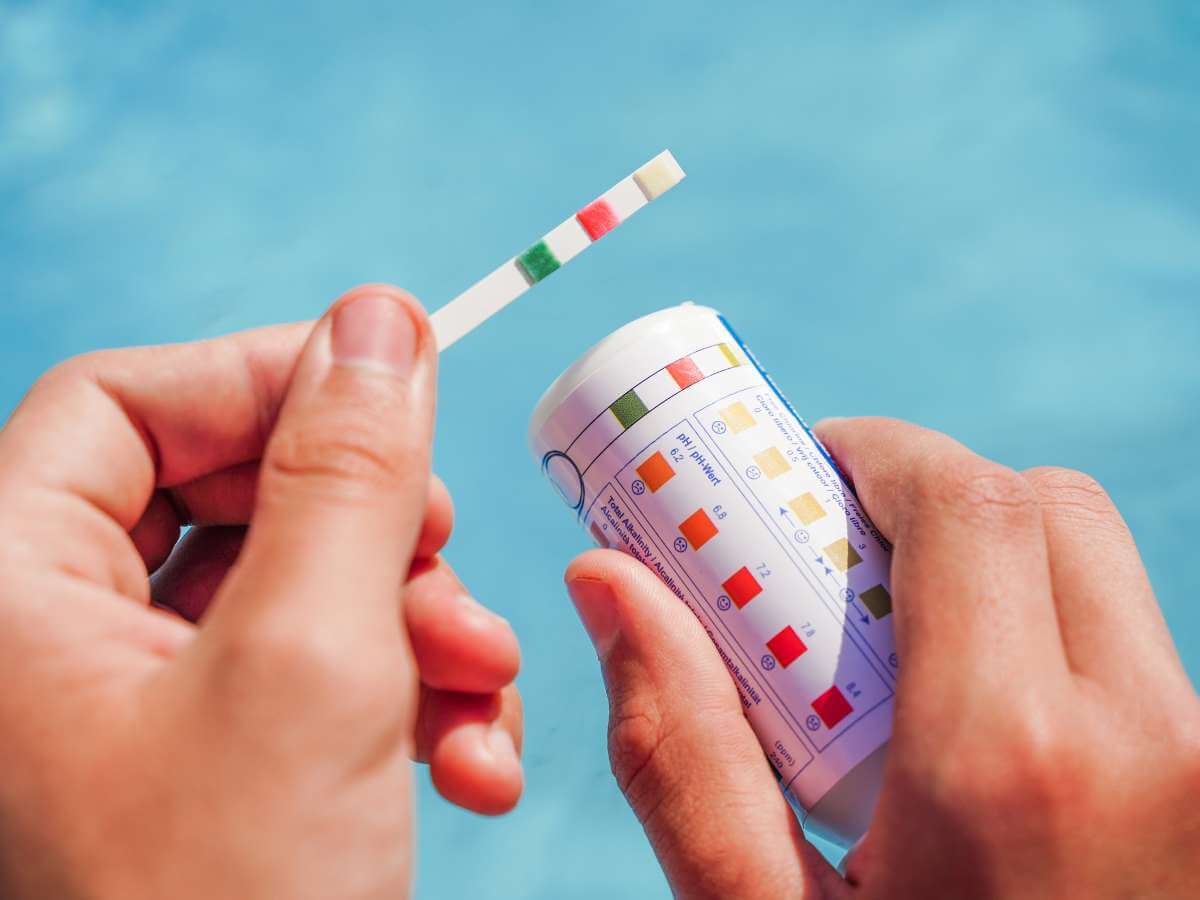 When it comes to maintaining your pool, muriatic acid is a versatile chemical that can be incredibly useful. It has various functions and benefits for your pool's water chemistry. Here's a simplified and easy-to-understand guide on how to use muriatic acid in pool effectively:
1. Test your water first!
Before adding any chemicals, it is crucial to test your pool water using a reliable test kit. This will provide you with accurate information about your pool's volume, pH level, and alkalinity. Our user-friendly pool calculator app for desktop, iOS, and Android can assist you in monitoring and tracking your pool chemistry effortlessly.
2. Turn off your pump?
There is an ongoing debate about whether to keep your pump on or off while adding muriatic acid to your pool water. One argument suggests turning off the pump to prevent the circulation of chemicals and the introduction of excess oxygen, which can impact pH levels. On the other hand, keeping the pump running ensures proper mixing of muriatic acid but demands caution to avoid prolonged contact with the pool floor, as it may cause damage. Consider the pros and cons before deciding which approach suits your needs.
3. Add Muriatic Acid
When handling muriatic acid, it is crucial to prioritize safety. Ensure you are wearing protective gear, including safety goggles, acid-resistant gloves, a chemical-resistant apron, and have a plastic bucket and plastic stirrer on hand. Dilute the muriatic acid in a water bucket at a ratio of 10:1, adding the acid to the water and not the other way around. Once the bucket is filled, pour the mixture into the deep end of your pool or walk around the pool, distributing the contents evenly. Rinse the bucket thoroughly and avoid adding any other chemicals to it.
4. Wait for at Least 30 Minutes
Allowing the muriatic acid time to work is essential. If you choose to keep your pump running, ensure it operates for a minimum of 30 minutes to prevent the acid from settling on the pool floor. Alternatively, if you turn off your pump, continuously brush the pool floor.
5. Test your water again
After at least four hours, you can test your water again for pH and alkalinity levels. Use a reliable test kit to ensure accurate measurements. It's important to monitor the levels closely, as adding muriatic acid can affect the balance of your pool water. You may need to repeat the process a few times to achieve the desired pH and alkalinity levels.
What happens if I put too much muriatic acid in the pool?
Adding too much muriatic acid to your pool can be harmful. It can lower the pH levels excessively, making the water too acidic. This can cause skin irritations, eye discomfort, and damage to pool equipment such as ladders, railings, and metal fixtures. If you accidentally add too much muriatic acid, it's important to take immediate action.
To restore the pH balance, you can add sodium carbonate or soda ash to raise the pH level back to the appropriate range. It's crucial to proceed with caution and avoid adding excessive amounts of any chemicals to your pool. Maintaining a balanced pool chemistry is essential for a safe and enjoyable swimming experience.
Are there other options beyond muriatic acid?
While muriatic acid is widely used and effective for pool maintenance, there are alternative options available. These alternatives may be suitable for specific situations or personal preferences. Some alternatives to muriatic acid include:
Dry acid
Dry acid, also known as sodium bisulfate, is a granular form of acid that can be used to lower pH and alkalinity levels. It is less corrosive and easier to handle than muriatic acid.
CO2 injection
Carbon dioxide (CO2) can be injected into the pool water to lower pH levels. This method is often used for commercial pools or larger residential pools with advanced systems.
Sodium carbonate or soda ash
These chemicals are used to raise pH levels when they are too low. They can be an option if you accidentally add too much muriatic acid and need to bring the pH back up.
It's important to note that each alternative has its own considerations and usage guidelines. Before using any alternative to muriatic acid, carefully read and follow the manufacturer's instructions and consult with a pool professional if needed.
Remember, maintaining proper pool chemistry is crucial for the longevity of your pool equipment and the health and safety of swimmers. Regular testing, monitoring, and adjustment of pH and alkalinity levels will help you maintain a clean and balanced pool environment.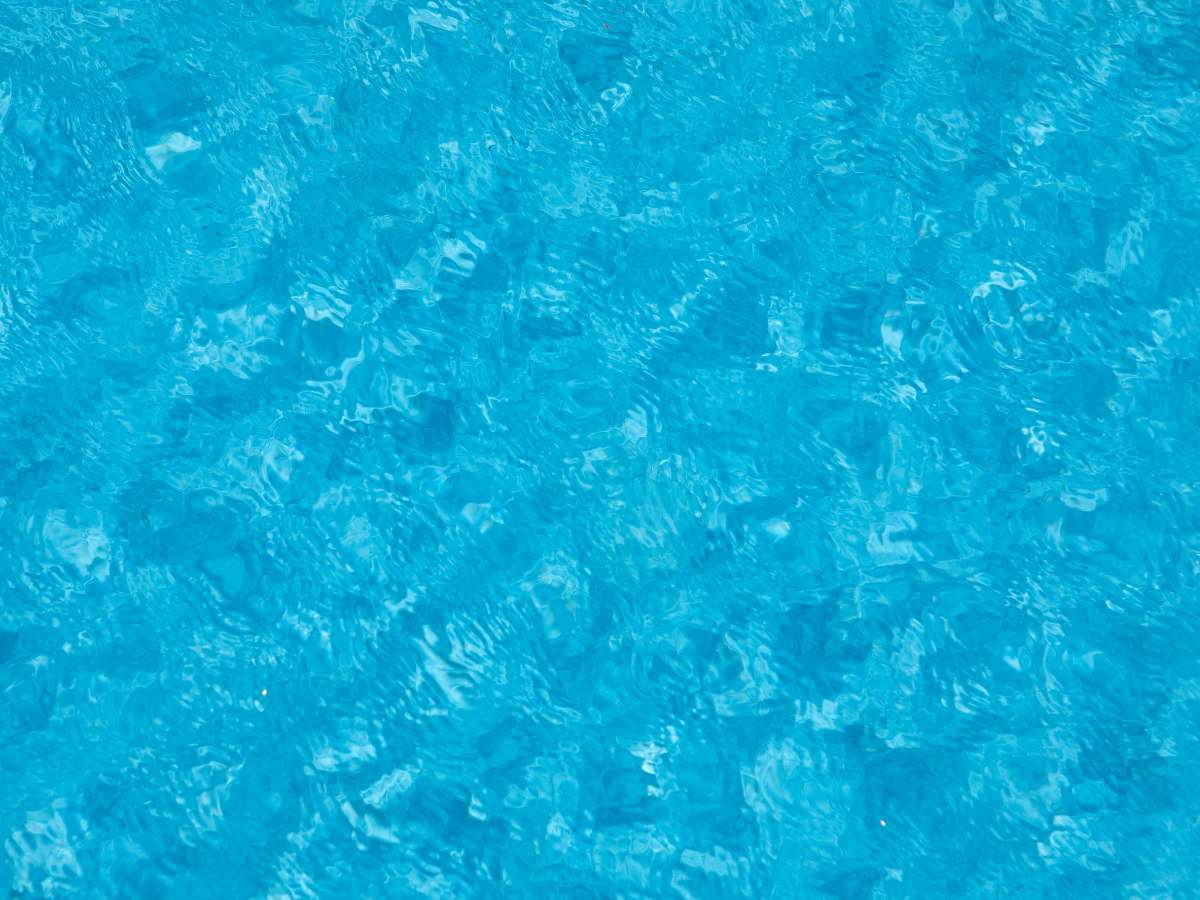 If you have any further questions or need assistance with your pool maintenance, feel free to contact us at Aquaguard5000. We are dedicated to providing optimal pool care solutions and can help you with any inquiries regarding muriatic acid or other pool chemicals. Our high-quality muriatic acid product is designed to effectively adjust pH levels and ensure your pool water remains clean and balanced. Trust Aquaguard5000 for reliable pool maintenance and a pristine pool environment.