Is Visqueen different from plastic sheeting? Visqueen is a brand name for polyethylene plastic sheeting. Plastic sheeting is also called polyethylene film, and it's better for different applications where not as much strength is needed in packaging items and food preparation. Each of the items can be used in similar ways. However, Visqueen is better at forming a moisture barrier for extended periods of time without breaking down.
In this blog, we will discuss the differences between Visqueen and plastic sheeting and their applications.
Difference Between Visqueen And Plastic Sheeting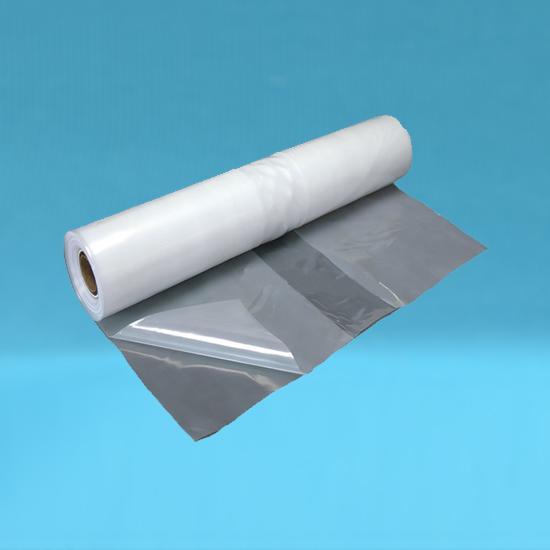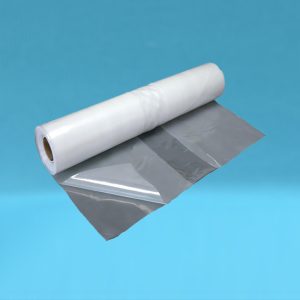 Plastic sheeting has excellent chemical resistance, high tensile strength, and moisture barrier properties that make it a popular material for agriculture, packaging, and labeling. In addition to being lightweight, durable, and transparent, plastic sheeting can be heat sealed, which makes it suitable for packaging perishable goods. Its resistance to moisture and chemicals makes it a good choice for protecting products during storage and transportation.
A type of polyethylene film called Visqueen is commonly used as a vapor barrier and protective covering. Visqueen is typically made of recycled or reprocessed polyethylene, making it an environmentally friendly option. Construction, agriculture, and horticulture industries often use Visqueen film. As a moisture barrier, it prevents water from entering structures and prevents mildew and mold growth. Additionally, it is used to cover and protect crops, as well as to create temporary enclosures during construction.
Packaging and labeling solutions can be made with plastic films because of their tensile strength of 25 to 35 MPa. The thickness of Visqueen film is available in a variety of thicknesses, ranging from 4 to 10 mil (0.10 to 0.25 mm), providing different levels of moisture protection with a thicker texture than plastic films.
Visqueen is more durable, has more strength and longevity than plastic film, and it is more water-resistant and vapor resistant with better UV protection as well. Therefore, there are more common applications of Visqueen than plastic.
Special Applications for Each Material
Since plastic sheeting can break down in the sun if it doesn't have a UV additive, it makes it a poorer choice for outside applications in terms of durability. It can be used for temporary shelters when a hurricane approaches, to cover outdoor equipment, wood piles and furniture as a temporary covering. Thicker versions of plastic sheeting can be used for greenhouses; however, it will deteriorate and need replacing in a year or two. It's also used to waterproof liners for ponds, lakes and canals where it's not exposed to the sunlight. You can close off rooms for remodeling with plastic sheeting and use it to protect flooring, counters and tubs when doing construction or painting when using plastic sheeting for your DIY projects. Plastic sheeting for painting drop cloths works well as you can reuse them.
For long-term use of sheeting, use Visqueen as a vapor barrier or in applications inside your home, Visqueen for construction is a better choice. In a home, you can also count on the fire retardant in Visqueen. It's commonly used for vapor and moisture barriers in new home construction or in remodeling jobs. If you choose the black color of Visqueen it is an excellent weed barrier that lets no light through, so you can put it in a flower garden before adding the plants. Then poke holes in it for planting and cover it with mulch, so you won't need to pull any weeds, making Visqueen for landscaping very efficient. It's also used for scaffolding covers, creating outdoor enclosures, and on greenhouses as a long-lasting product. You can add it around your porch in cold climates to winterize your porch, and it's used as asbestos removal bags to contain the products.
Essential Considerations When Choosing Between Visqueen And Plastic
If you need a product that you want to be able to see clearly through, then plastic is your best bet. It's great for wrapping around items to contain, and you can also fuse it together so that it stays put. Uses of plastic sheeting include it also being used by moving companies to wrap furniture in for padding during transportation because you can see through it clearly to know what item it is. Plastic is also used in the food industry to contain pallets of food items and protect them. Plastic works all around best for items that will not be exposed to the sunlight and usually for a temporary covering.
Visqueen can be used anywhere that plastic sheeting can be, however, it is much stronger and durable, so it lasts much longer. Even though it is more expensive, it won't need to be replaced anytime soon.
Pros And Cons Of Using Visqueen Vs. Plastic
Plastic can be used in many applications, however, outdoors it won't last very long. It is see-thru, and you can fuse it together if you need to, giving you this ability in certain situations.
The main benefits of Visqueen is that it is a thicker and more durable product, but it costs more than plastic. However, it is very cost-effective when you consider how long it lasts. Remember that you can't see clearly through Visqueen, though.
Choosing The Right Sheeting
It is important to understand the differences between polypropylene or plastic and Visqueen films so that you can select the appropriate film based on your specific needs. Consider these specific properties and recommended uses to help you get the best film for your project or application, no matter what your requirements are.
If you have any questions about either material or would like specific coverage based on your project's needs, do not hesitate to contact Aquaguard5000. We understand that finding the right material for your project can be hard, which is why we are committed to providing quality customer service that will help get the job done right the first time. So don't delay—come check out our selection of Visqueen plastic sheeting today!