Ever felt like your swimming pool was turning into a green monster's lair? Ever found yourself battling an enemy you couldn't see, only to watch it slowly take over the clear blue waters of your oasis? That sneaky villain is algae, and if you're not careful, it can transform any sparkling pool into its personal murky kingdom. But here's some good news – I'm about to share with you how to get rid of algae in pool.
You might be thinking: "But I've tried everything!" or "I don't have time for this!" Well, trust us when we say that fighting off this unwelcome guest isn't as hard as it seems. You just need the right weapons and strategies.
This guide is your go-to for understanding the nitty-gritty of these slimy intruders. It arms you with tips to identify them early on.
Understanding Algae in Pools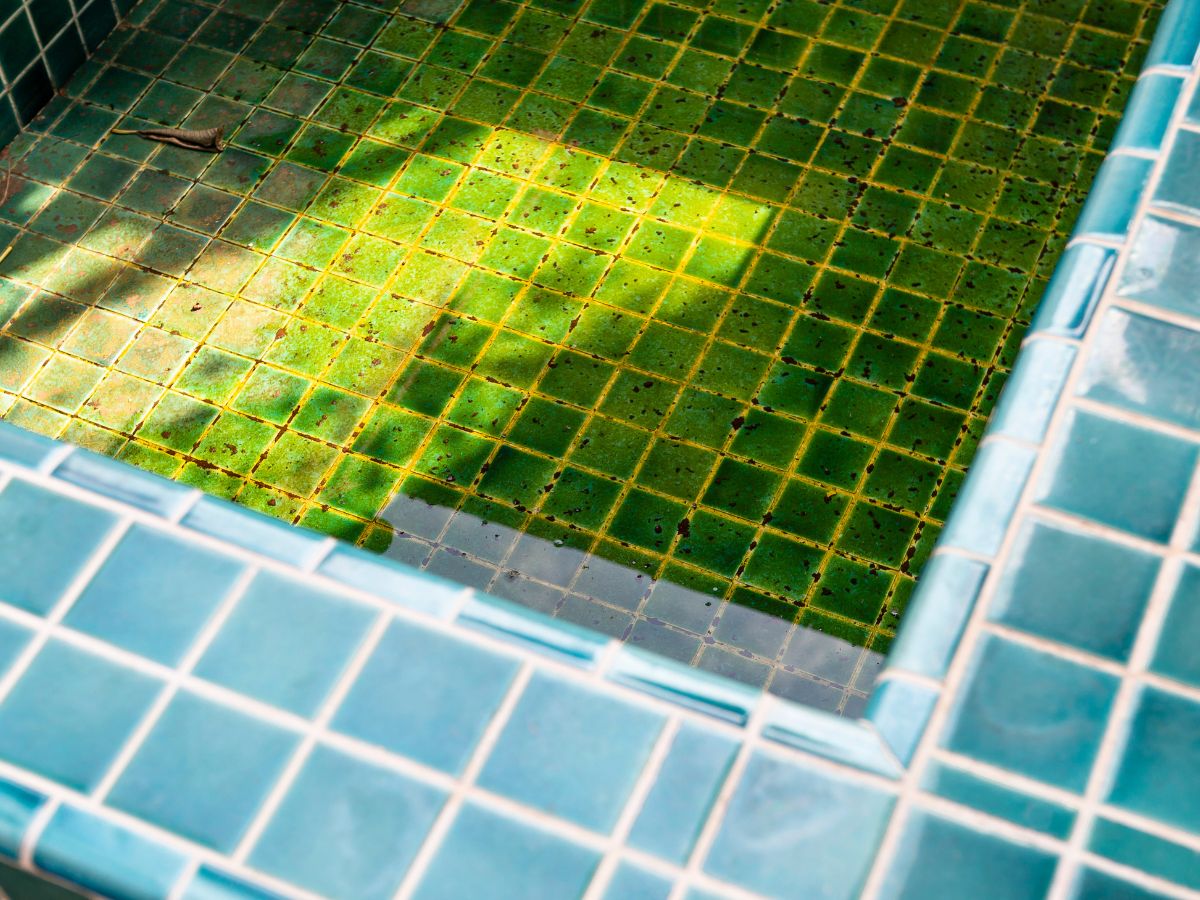 The appearance of pool algae can transform a refreshing swimming oasis into an unsightly, uninviting mess. Recognizing different types of pool algae is crucial for every pool owner.
Recognizing Different Types of Algae
The most common strain you'll encounter is green algae. It's easy to spot due to its distinctive color and rapid growth rate that can turn your crystal-clear water green within hours.
Black algae, another common type, forms stubborn spots on the pool walls, which require dedicated scrubbing with a stiff-bristle brush. Its resilience makes it harder to get rid of than other varieties like green or mustard (yellow) ones.
Causes and Effects of Algae Growth
A myriad of factors contribute to the rise and spread of these aquatic nuisances. From poor water circulation and chemical imbalance in the pool all the way down to warmer temperatures – everything plays a part. The effects aren't merely cosmetic either; slippery surfaces caused by algal bloom increase the risk of accidents while decreased visibility compromises swimmer safety.
To keep your pool clean, understanding how each variety grows helps tailor preventive measures more effectively.
Diagnosing Algae Problems in Your Pool
If your pool water has turned from sparkling blue to a murky green, you're likely dealing with an algae bloom. These pesky microorganisms can transform any swimming pool into a swamp-like mess if not caught early.
The first signs of trouble often include cloudy water and slippery pool walls. Both are clear indications that algae have begun to colonize your beloved swim spot. But fear not, dear pool owner. You don't need CSI-level skills to identify the culprit.
Algae come in different shades—green being the most common strain, but mustard (yellow), black, and even pink varieties exist too. Each adds its unique tint to your once crystal-clear waters. 
Understanding Green Pool Water
Your prized oasis turning into a lagoon is usually caused by free-floating green algae thriving due to warm temperatures or chemical imbalances. A quick fix starts with restoring proper water balance, followed by shock treatment.
Facing Cloudy Waters?
A cloudier than usual appearance may signal dead algae suspended in the water post-treatment—a problem easily solved using a quality pool filter.
Pesky Slippery Surfaces
If it feels like you've stepped onto an ice rink instead of solid concrete when entering your pool, then congratulations—you've found yourself amidst an algal party. Brushing off this uninvited guest requires patience, a good pool brush, and perhaps even some algaecide.
Remember: An ounce of prevention is worth a pound of remedy; it's better to take precautionary steps than try and fix the problem later. Regular pool maintenance can keep these algae problems at bay.
Preventing Algae Growth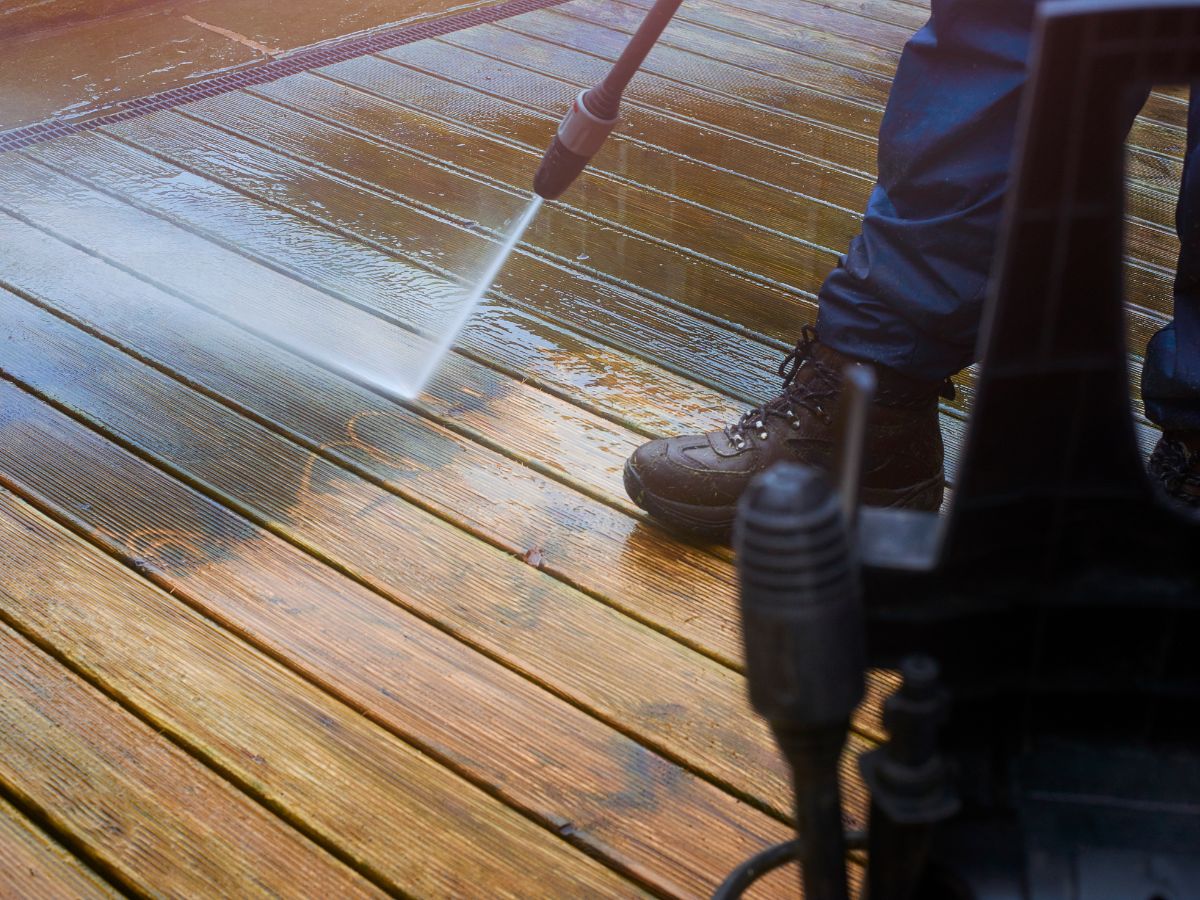 The key to keeping your pool free from the grip of an algal bloom lies in prevention. Here's how to keep your pool algae-free:
Maintaining Proper Water Chemistry
Your first line of defense against algae is maintaining a healthy water balance, including appropriate chlorine levels and pH balance. These are vital factors as they directly affect the growth rate of algae in pools. Too low or too high values create an environment conducive for algae to thrive.
Besides these, other parameters like alkalinity and cyanuric acid levels also play a crucial role in this fight. By ensuring adequate water circulation through regular pool maintenance routines, you disrupt any favorable conditions for algae growth. Here's the next step to keep your pool clean and clear.
In addition to this chemistry balancing act, consider using a phosphate remover. Phosphates serve as food for different types of pool algae; by removing them from your swimming area with the help of such products, you essentially starve off potential blooms before they start taking over your clear blue paradise.
Remember: Prevention is always better than cure when it comes to dealing with pesky organisms like green or black stubborn varieties of pool invaders.
Treating Algae Infestations
Algae infestation in your pool can be a pesky problem, but fear not. With the right chemical treatments and manual cleaning methods, you can reclaim your swimming paradise.
Chemical Treatments for Algae
To effectively kill algae, we'll start with shock treatment. This is where pool shock comes into play. A hefty dose of chlorine or non-chlorine shock will do wonders by obliterating these unwelcome guests.
You're not done yet, though. To ensure no lingering spores survive, it's time to introduce algaecides. They work hand in glove with shocks to thoroughly cleanse your pool water from any residual algae.
If you're dealing with an extreme case of green pool or stubborn black algae bloom (yikes.), consider using a phosphate remover. Phosphates feed the algae growth. Hence, removing them cuts off their food supply – quite clever.
Manual Cleaning Methods
A clean pool isn't just about chemicals, though. You also need elbow grease – brushing and vacuuming are key components here. Remember those gym workouts? It's time to put them to use, as vigorous brushing helps dislodge stuck-on gunk from your lovely blue tiles.
The next step is vacuuming up all that dead algae so they don't get a chance at resurrection – yes, this sounds like some epic battle saga because it kind of is.
Last but not least, let me introduce another star player: Pool flocculant. It clusters together free-floating microorganisms, including our notorious villains – making it easier for you to scoop them out.
Dealing with Stubborn Algae Infestations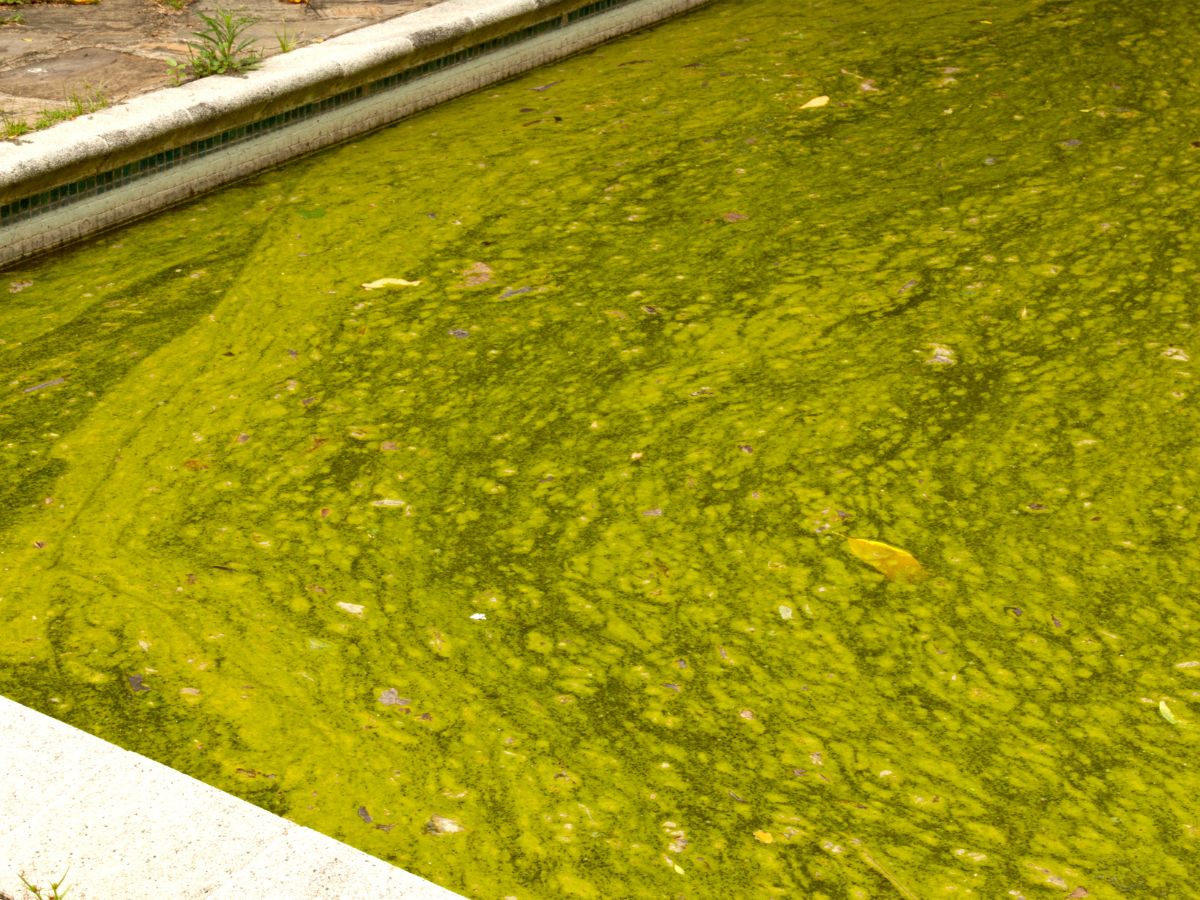 Stubborn algae infestations, such as black and green algae, can be a pool owner's nightmare. They not only ruin the clear water but also make your swimming pool look uninviting.
Black algae, in particular, is notorious for its stubborn roots that cling onto the concrete pool walls making it difficult to remove completely. One effective method to treat this pesky strain is using baking soda along with regular shock treatment. The combination works wonders on these tough spots by killing the algae and loosening their grip from the surface.
The other common variety of stubborn algae you might encounter is mustard or yellow-colored one which often lurks on your favorite pool toys and accessories. This means even if you clean your pool thoroughly, they can return through these items.
To tackle mustard or pink algaes effectively without compromising fun in your sunny pool day; always remember to give those floats and noodles a good scrub too. And keep them dry when not in use – wetness breeds more unwanted growths.
Treatment Work – A Team Effort
Battling against any type of stubborn algae needs an all-round effort. It includes maintaining balanced chemical levels (especially chlorine), proper water circulation throughout every corner of the pool's size avoiding dead spots where algae love growing undisturbed, diligent cleaning regime including brushing off plant debris stuck onto surfaces & vacuuming free-floating ones promptly.
Maintaining an Algae-Free Pool
Keeping your pool algae-free is not a once-in-a-blue-moon task. It requires consistent effort, and the right tools and techniques.
Regular Testing and Monitoring of Chemical Levels
To ensure clear water in your pool, it's crucial to keep an eye on the chemical levels. Too low or too high chlorine levels can lead to poor water circulation which may cause algae growth. By using reliable testing kits, you'll know when adjustments are needed.
Proper Pool Filtration
Your pool filter plays a vital role in keeping the water clean by removing debris that might contribute to algae bloom. Make sure it's functioning optimally at all times as improper filtration could invite unwanted guests – yes, we're talking about those pesky green floaters.
Cleaning Your Filter Regularly
A dirty filter isn't just unappealing; it reduces efficiency and contributes to poor water balance—a leading cause of algal blooms. Get into the habit of cleaning out your filters regularly for better performance.
Routine Pool Maintenance Practices
Beyond chemicals and filtration systems, good old-fashioned elbow grease helps prevent future algae problems too. Brushing down pool walls, vacuuming up plant debris from dead spots—all these little tasks go a long way towards maintaining crystal-clear waters year-round.
Learn more here.
Natural Ways to Deal with Pool Algae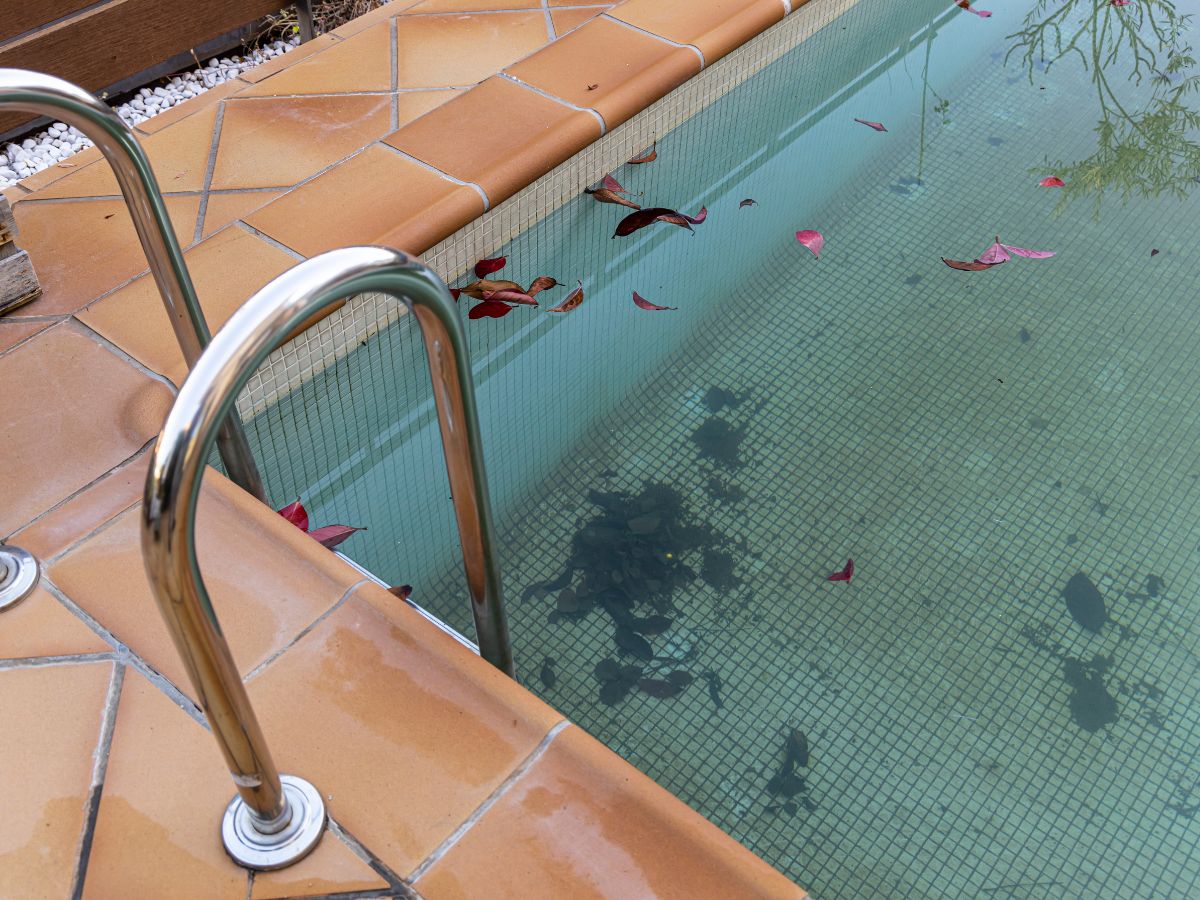 There's a saying that the best things in life are free, and it turns out this can apply to your battle against pool algae too. Simple household items like baking soda and borax can help you win the war on those pesky green invaders.
Baking soda is not just for making your cakes rise. This versatile kitchen ingredient has been used by many pool owners as an effective natural pool algae treatment. The key lies in its alkaline nature which helps maintain balanced water chemistry, discouraging algae growth.
Another star player from your pantry is borax, commonly known as sodium borate. Borax helps adjust pH levels without affecting total alkalinity, creating unfavorable conditions for any type of stubborn black or green pool algae looking to call your swimming area home.
By incorporating these ingredients into your regular cleaning cycle, you can stay ahead of any potential infestations. Simply add them during normal circulation times so they evenly distribute throughout the water.
Remember: Using natural remedies does require more patience compared to commercial treatments but trust us when we say – nothing beats knowing that what goes into keeping our pools clean won't harm Mother Earth.
Conclusion
Algae in your pool can be a headache, but now you know how to get rid of algae in pool. Realizing the consequences of various types of algae on your pool's water quality is essential for keeping them away.
You discovered that maintaining proper water chemistry is crucial for preventing these pesky invaders from claiming your swimming haven. And when they do manage to sneak past your defenses, you have an arsenal ready with chemical treatments and manual cleaning methods.
The stubborn black or green variety may put up a fight, but armed with patience and consistency, victory is within reach. With regular maintenance practices – testing chemicals levels, ensuring adequate filtration – future invasions can be prevented too!
In short: Know your enemy. Keep things balanced. Be prepared to strike back when necessary. Now go enjoy that crystal-clear water!
And if you're looking to not just eliminate algae but to revamp your pool's overall look and durability, consider our Epoxy Resin Pool Resurfacing Product. It's the ultimate solution for a pool that's not just algae-free but also stunning and long-lasting.
Don't wait any longer to give your pool the love it deserves. Schedule an appointment with Aquaguard now and let's make your pool dreams a reality!