Do you find yourself spending long hours cleaning and maintaining your fiberglass pool only to discover unsightly stains and discoloration ruining its pristine appearance?
Are your concerns focused on its durability in harsh weather conditions and constant use? If that sounds like something that resonates with you, welcome! If this sounds like you, then welcome! You're in the perfect spot.
Fiberglass Protectant is the ultimate weapon in every pool owner's arsenal: not only can it keep your pool sparkling clean and in top shape for years, but its revolutionary solution actually enhances durability! Imagine having an inviting pool that retains its luster without losing its charm!
Imagine spending weekends relaxing by your pool without worry – knowing it's both enjoyable and safe from the elements.
Learn the benefits of fiberglass protectants quickly by exploring our in-depth exploration. It will quickly become clear why fiberglass protectants offer an ideal way to maintain its beauty and functionality while saving on repairs or dealing with degraded surfaces.
Learn the science behind its protective abilities and see how you could save both time and money over time by adding this quick solution now! Don't wait while time wears away at your pool's value. Find an easy, effective solution now.
Ready to take your pool game to the next level?
Explore our comprehensive guide and unlock the secrets to a beautifully maintained, long-term fiberglass pool oasis of relaxation – let's make it last a lifetime.
Therefore, to keep your fiberglass pool looking great for years, make sure to apply a protectant regularly.
Introducing Fiberglass Protectant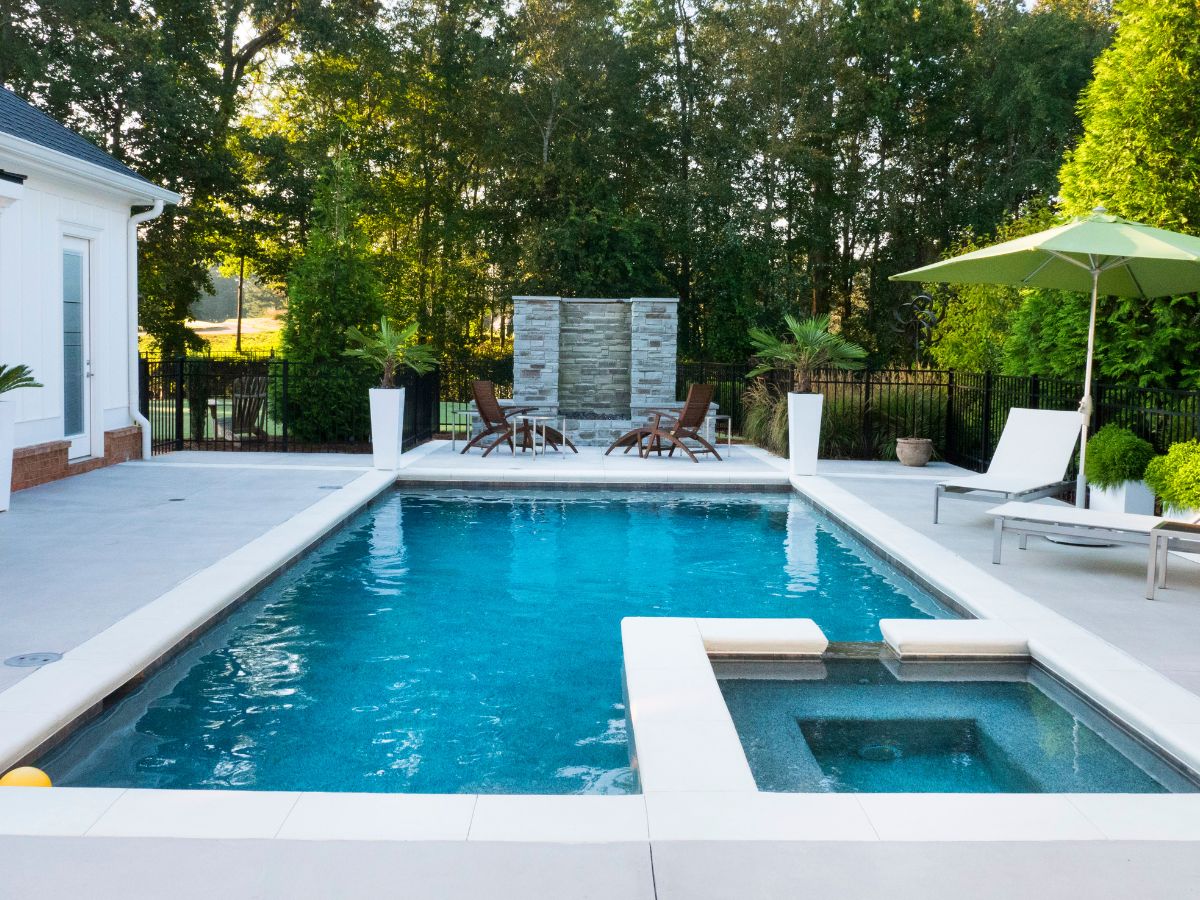 Fiberglass protectant is a specially formulated solution designed to shield fiberglass surfaces from damage caused by UV rays, chemicals, and physical impact. These protectants, usually crafted from top-notch polymers, act like a shield – warding off potential harm such as cracks, chips, and discoloration.
Benefits of Using Fiberglass Protectant
Longevity and Durability
UV protectant gives your pool an invisible shield against harmful ultraviolet rays from the sun, helping preserve vibrant colors while stopping oxidation on its surface. This dynamic duo of defenses seriously cranks up its lifespan while dodging unnecessary repairs or swap-out costs.
Ease of Maintenance Lasting Up to 120 Days
One of the many advantages of investing in high-quality fiberglass protectants is their long-term effects, providing protection for up to 120 days with one application. So, you get to have a stunning pool for more time, cutting down on upkeep chores and ensuring it stays a tempting retreat all year round.
Cost-Effectiveness and Environmental Impact
Long-lasting fiberglass protectants offer cost-effectiveness at every turn. By eliminating frequent applications, these reliable solutions not only save money on maintenance products but also have less of an environmental footprint since fewer containers and chemicals will be consumed over time – providing a sustainable option that benefits both you and the planet alike.
Keeping The Structure Sound And Strong
Not just for show, fiberglass protectants are crucial in maintaining the strength and stability of your pool's structure. By preventing oxidation, they safeguard the surface from deterioration, ensuring your pool remains as structurally sound as it is visually appealing.
Application and Usage Tips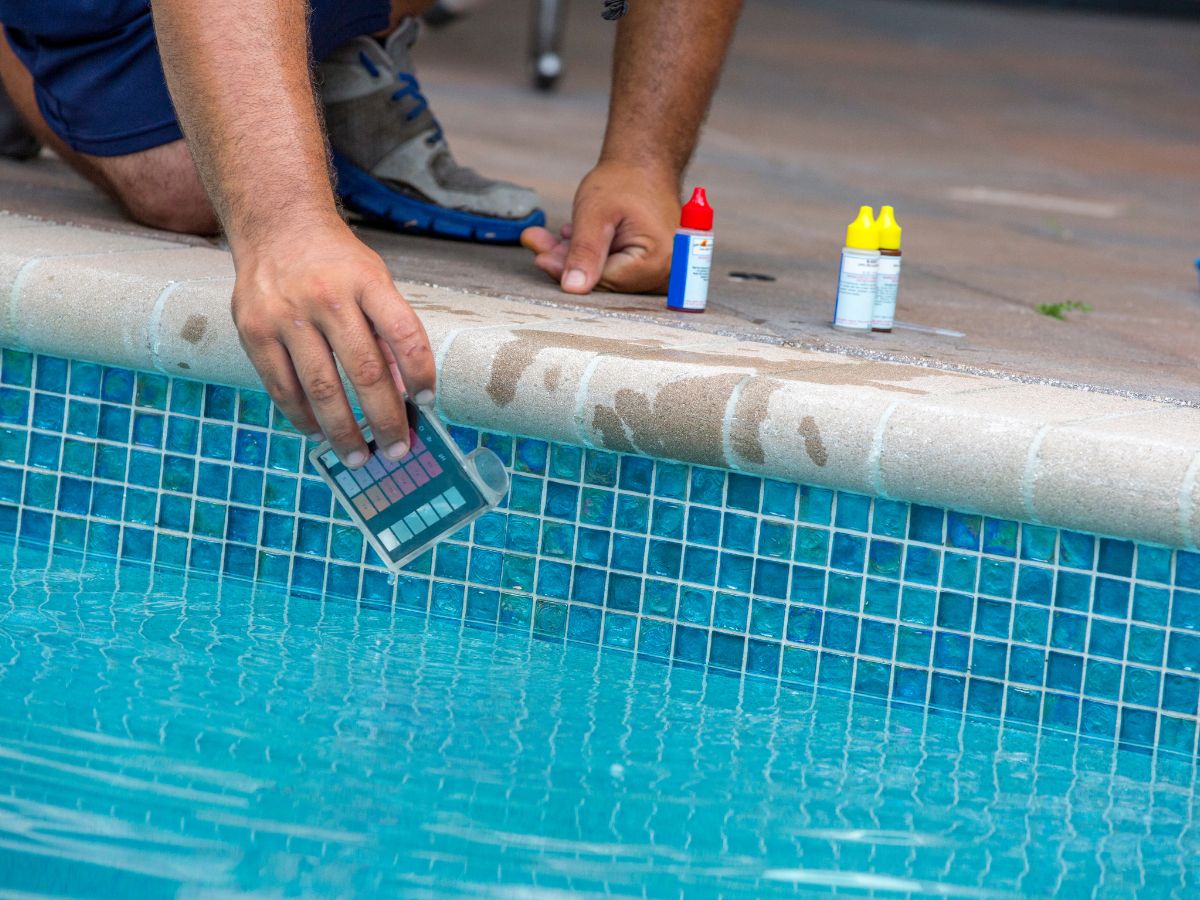 When it comes to preserving your pool, spa, or boat, Aquaguard's Eco Smart Fiberglass Protectant stands out as an innovative and efficient solution. This spray sealant, pumped with silica and designed for touchless application, totally flips the script on keeping your stuff in top shape without ever laying a finger on it.
To ensure optimal results, begin the process by cleaning the oxidation surface with Eco Smart Fiberglass Protectant. This step is all about getting the surface ready so that the protectant can really latch on. Once the surface is clean, follow these simple steps to apply the protectant:
Prepare the Surface:

Ensure the surface is clean and free from debris. If needed, use the Eco Smart Fiberglass Cleaner to remove any existing oxidation or contaminants.

Mist the Formula:

Spray the Eco Smart Fiberglass Protectant formula on the wet surface. This clever no-touch approach lets the protectant spread evenly without you having to lay a finger on it.

Spray Off Excess:

After misting the formula, let it settle for a moment. Then, spray off the excess with a gentle stream of water. But gently rinsing away the excess leaves a smooth, water-repellent finish that protects the surface.

Enjoy Long-lasting Protection:

The application of Eco Smart Fiberglass Protectant results in a durable hydrophobic coating that lasts up to 90 days. During the summer months, it's advisable to repeat the application to maintain the protective layer, ensuring continuous safeguarding against UV rays and oxidation.
Putting money into fiberglass protectants is like investing in a savings account for your pool – it pays off big time. Not only can it preserve the beauty and structural integrity of your pool, but it can also ease maintenance costs over time while saving you money over time. By acting as a barrier against cracks, chips, fade-through, and discoloration, fiberglass protectant ensures your pool will continue providing years of enjoyment without costly repairs or replacements being necessary.
Add fiberglass protectant to your pool maintenance regimen to preserve and extend its lifespan and enjoy its many advantages without worry or stress. Take steps now and experience all the lasting advantages of having a well-kept fiberglass pool!
Aquaguard experts understand how to transform dreams into realities for pools and can turn your dream pool into reality with just a conversation. Our team doesn't just understand pools; we understand your pool. At Aquaguard, we're not just giving tips; we team up with you to make sure your pool stays more of a joy than a headache. 
So, why wait for wear and tear to knock on your pool's door? Seize the moment, schedule that appointment with Aquaguard, and let EcoSmart Fiberglass Protectant redefine what your pool can be. Let's dive into making memories in your pool without any worries. Dive into that future today!