A sparkling and well-maintained swimming pool is a centerpiece of relaxation and
enjoyment. To ensure its longevity and aesthetic appeal, selecting the right pool paint is
crucial. Epoxy pool paint has gained significant popularity due to its exceptional durability,
resistance, and lasting performance. In this blog, we will delve into the lifespan of epoxy pool
paint, exploring how long it can endure under various conditions and factors. By
understanding the key aspects that influence its longevity and learning how to maintain it
effectively, you can make informed decisions to prolong the life of your pool's finish.
Epoxy pool paint is a specialized coating that combines epoxy resin and curing agents to
form a strong, protective layer on the pool's surface. Its unique composition provides
excellent adhesion, bonding tightly with the substrate and offering superior protection against
wear and tear. Compared to other pool coating options, epoxy paint stands out for its
remarkable durability, resistance to chemicals, UV rays, and adverse weather conditions.
Factors Influencing the Lifespan of Epoxy Pool
Paint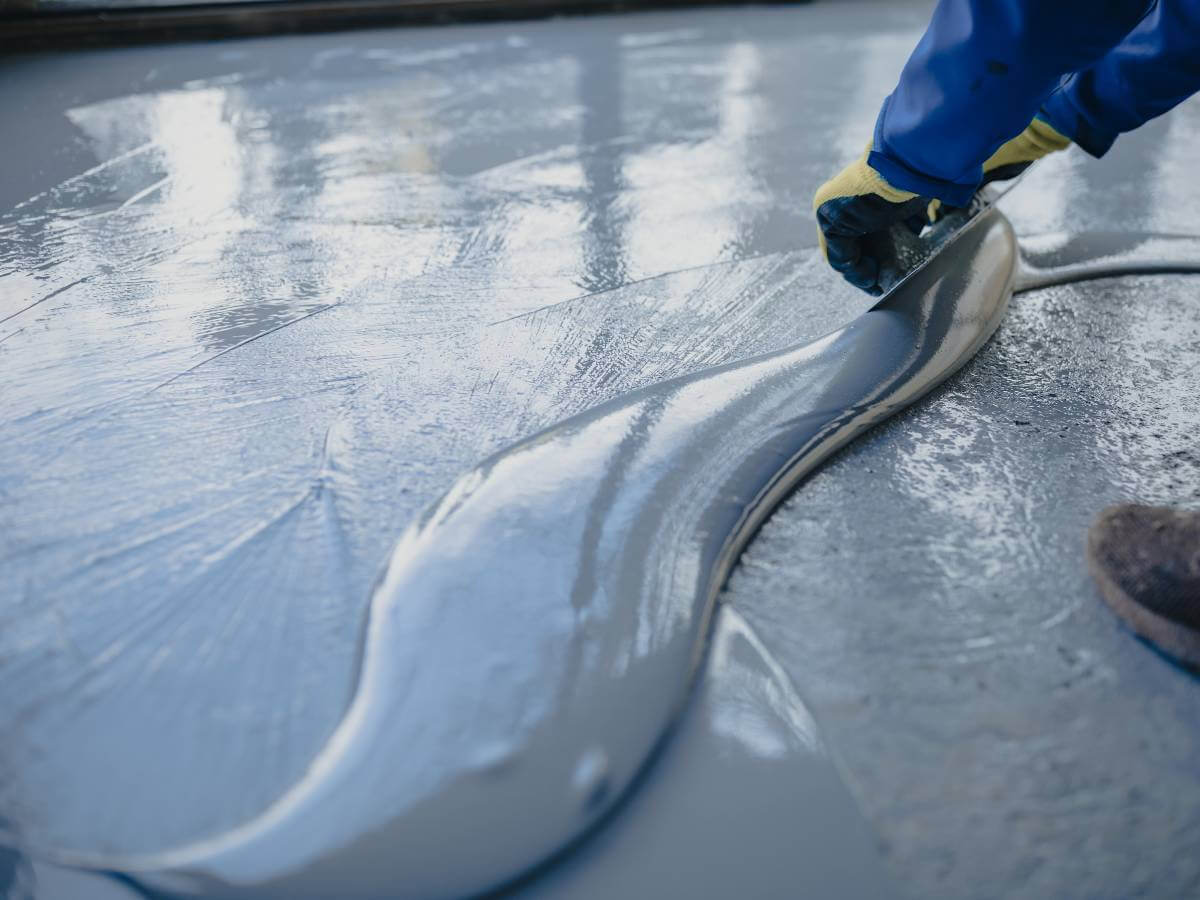 Several factors play a crucial role in determining the lifespan of epoxy pool paint.
Understanding these factors can help you make informed decisions and take appropriate
measures to prolong the longevity of the coating. Let's explore the key factors:
The Type of Paint Used
The quality and type of epoxy pool paint used significantly impact its lifespan. Higher-quality
paints with better adhesion properties and resistance to chemicals and UV radiation tend to
last longer. Investing in a reputable and reliable brand of epoxy pool paint can contribute to a
more durable and longer-lasting coating.
The Climate
The climate in which the pool is located is another influential factor. Extreme temperatures,
high humidity, intense sunlight, and harsh weather conditions can accelerate the wear and
deterioration of epoxy pool paint. For example, prolonged exposure to intense sunlight in hot
climates can cause the paint to fade or chalk. Similarly, freezing temperatures in colder
climates may lead to cracking or peeling. Considering the climate and choosing epoxy pool
paint that is specifically formulated to withstand the local weather conditions can help
enhance its lifespan.
The Amount of Use the Pool Receives
The frequency and intensity of pool usage impact the lifespan of epoxy pool paint. Pools that
experience heavy usage, such as commercial or public pools, tend to have a shorter lifespan
compared to residential pools with lower usage. Increased foot traffic, frequent chemical
treatments, and constant water movement can contribute to accelerated wear and tear.
Regular maintenance, including proper cleaning and water chemistry management,
becomes even more critical for pools with high usage to preserve the paint's integrity.
The Type of Surface the Paint is Applied to
The surface onto which the epoxy pool paint is applied plays a crucial role in its longevity.
Different surfaces, such as concrete, plaster, or fiberglass, have varying properties and
require specific preparation techniques. Proper surface preparation, including thorough
cleaning, repairing cracks or imperfections, and ensuring good adhesion, is essential to
maximize the lifespan of the epoxy pool paint. Each surface may have specific requirements,
and following manufacturer guidelines and professional advice can help ensure a successful
application and long-lasting results.
How Long Does Epoxy Pool Paint Last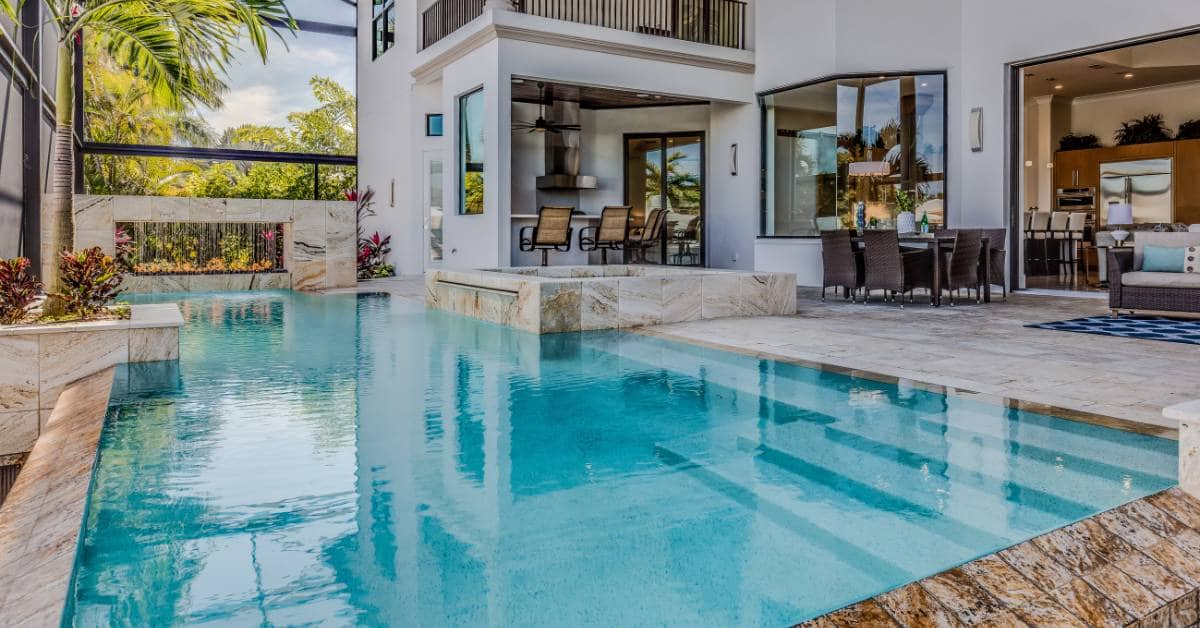 Epoxy flooring systems are known for being hard, abrasion-resistant, and possessing high-impact strength. While some technicians may refer to epoxy as "a coating for life", it is important to note that this claim can be misleading. In residential settings, certain epoxy floor coatings have been reported to last up to 30 years. However, it should be recognized that industrial and commercial environments typically experience higher rates of vehicular and foot traffic, as well as potential spills and accidents that can accelerate wear and tear on epoxy surfaces.
As a result, most industrial epoxy applications tend to last between 5 to 7 years, although occasional cases of longer durability can be found.
Signs of Deterioration and Repair Options
Over time, epoxy pool paint may exhibit signs of deterioration, including fading, peeling, cracking, or blistering. When these issues arise, timely repair is essential to prevent further damage. Depending on the extent of the deterioration, repair options range from simple touch-ups and recoating specific areas to complete repainting of the pool. Consulting a professional can help assess the condition and recommend the most appropriate course of action.
Extending the Lifespan of Epoxy Pool Paint
To maximize the lifespan of epoxy pool paint, consider the following tips:
Regular maintenance routines: Keep the pool clean, maintain proper water chemistry, and perform regular inspections to address any issues promptly.
Protective measures: Avoid abrasive cleaning techniques, use non-abrasive cleaning agents, and discourage activities that may cause scratches or chipping on the painted surface.
Follow manufacturer's recommendations: Adhere to the guidelines provided by the paint manufacturer regarding application, maintenance, and recoating intervals for optimal results.
Alternative Pool Coating Options
While epoxy pool paint offers excellent durability and resistance, alternative pool coatings are available in the market. These options include fiberglass, plaster, and pebble finishes, each with their own set of advantages and drawbacks. Consider factors such as cost, maintenance requirements, and desired aesthetic appearance when exploring alternatives to epoxy pool paint.
Maximizing the Longevity of Your Epoxy Pool Paint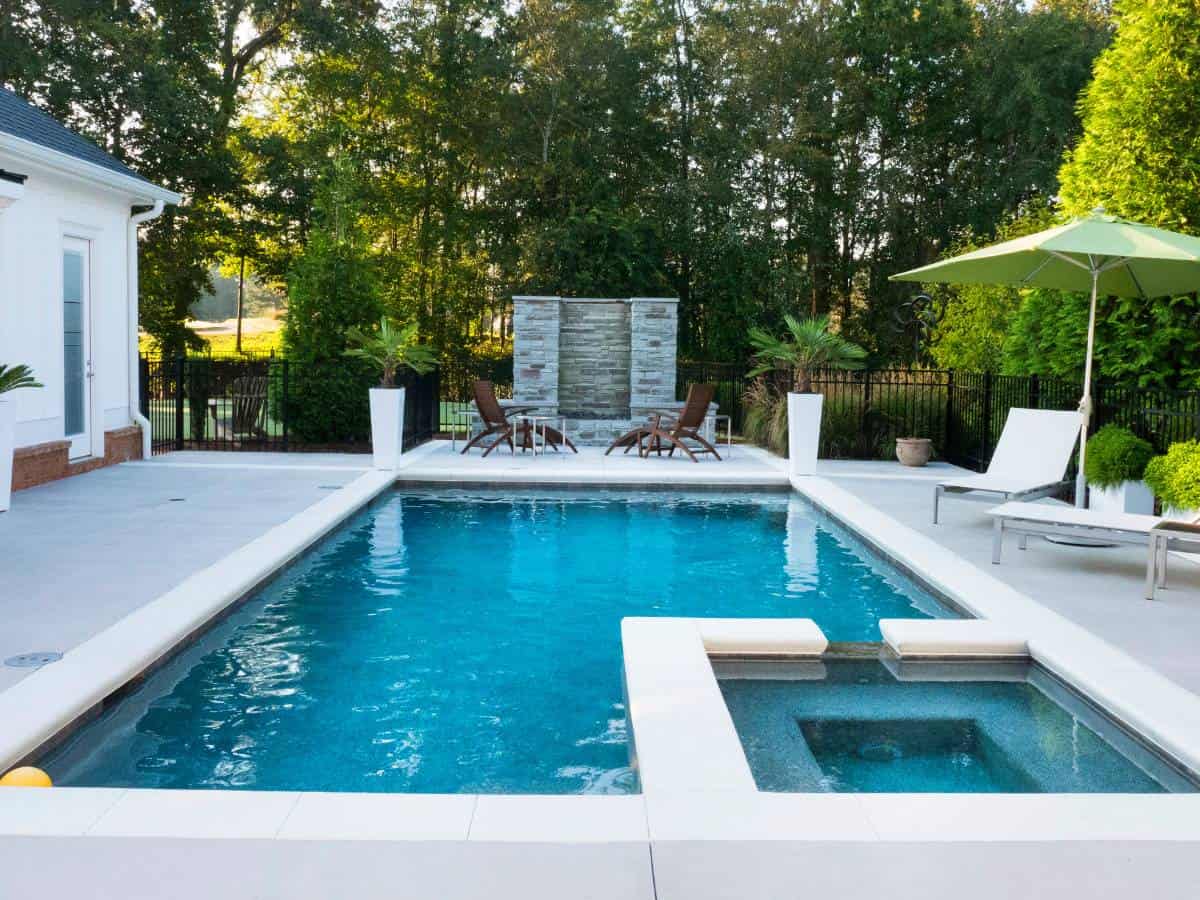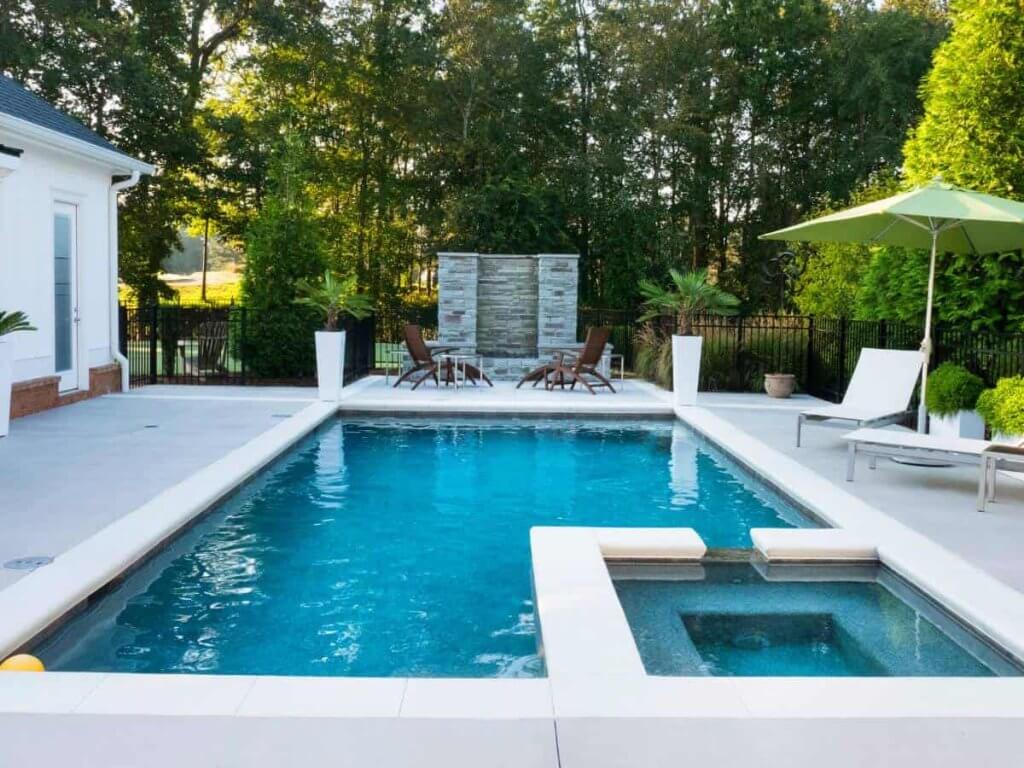 Epoxy pool paint provides a durable, long-lasting solution for protecting and beautifying your swimming pool. By understanding the factors that influence its lifespan and implementing proper maintenance and care, you can significantly extend its durability and performance. Regular inspections, proactive repairs, and adherence to manufacturer's recommendations are key to preserving the appearance and functionality of the paint. Whether you choose epoxy pool paint or explore alternative coatings, make informed decisions based on your pool's specific requirements. With the right approach, your pool will continue to shine and provide enjoyment for years to come.
To further enhance the durability and protection of your epoxy pool paint, it's worth exploring additional solutions. One option is to schedule an appointment with AquaGuard 5000 Pool Restoration and Repair Store. Our team of professionals specializes in pool restoration and can provide expert guidance on maintaining and prolonging the lifespan of your epoxy pool paint. Additionally, we offer top coat that can provide added protection against UV radiation, chemicals, and general wear and tear.
By proactively investing in professional expertise and exploring top products, you can maximize the lifespan of your epoxy pool paint and ensure the long-term beauty and functionality of your swimming pool.
Remember, proper maintenance, regular cleaning, and water chemistry management are essential practices for preserving the integrity of your pool's coating. By staying proactive and taking the necessary steps, you can enjoy a stunning and resilient pool that will provide years of enjoyment for you, your family, and your guests.